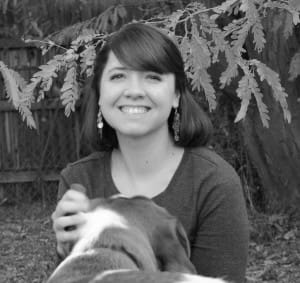 Tell us about yourself and how many books you have written.
I have been in love with reading since third grade when it really clicked for me. I read anything and everything, but I just adore a good love story. I'm especially partial to ones in the fantasy genre.
I published my first book, Pippa of Lauramore in April of 2015. Since then, I've published another novel and a novelette. I have two more complete manuscripts in editing, and I'm working on a third.
I love to write; I'm truly passionate about it. Diving into a story, learning my characters–there's just nothing like it.
When I'm not writing, I enjoy reading, hiking, and spending as much time with my family as possible. I love to be outside, and when I write, I'm almost always next to a window.
What is the name of your latest book and what inspired it?
Anwen of Primewood is my latest, and it's the second in my Eldentimber Series. The whole series was inspired by the idea of a marriage tournament. In the first book, Pippa of Lauramore, I got to know so many great characters, I knew had to write their stories.
Anwen's book was so much fun to write. There are gypsies and fairies, princes and dark creatures hiding in shadows. I delved deeper into Eldentimber's world, and I had the chance to really show how magical it is.
Do you have any unusual writing habits?
I like to write the first draft of a manuscript as quickly as possible–usually in under a month. My ideas and the story flow so much better if I keep them going. It can be exhausting, but the end results are really worth it.
Also, I am an obsessive outliner. I work in acts, just a like a play. I have a theater background, and this set up really clicks with me. After I have my acts defined, I do chapter outlines. My characters almost always try to deviate from the original plan, and sometimes I go with it, but it's easier to adjust and tweak when you have a plan.
What authors, or books have influenced you?
This is such a hard questions because there are so many! The Last Unicorn was probably the most influential story of my childhood, and I was completely enchanted once I finally read the novel as an adult. The Princess Bride was another big one.
There are great books in today's young adult fantasy market, and I've read as many as I can get my hands on. One of my favorites is Julie Kagawa's Iron Fey Series.
What are you working on now?
Right now I'm outlining the fourth book in my Eldentimber Series. I'm also working on the first draft of a new adult contemporary novel.
What is your best method or website when it comes to promoting your books?
I think the best method I've found so far is promoting your book through promotional emails. It's such an amazing way to connect with potential readers. Also, you have to have a website or blog. I'm surprised how many people have contacted me from mine. And there is nothing more wonderful than receiving an email from someone who loved your book.
Do you have any advice for new authors?
Write a book you're proud of. If there are areas that feel off, rework them. You know when something is awry.
After you're happy with it, send it off to beta readers. Pay for a content edit. Once the story shines, have a copy edit done. When everything is finished, read it at least two or three times. Make the necessary little tweaks. Once you're positive there's nothing else you can do to improve it, send it to a proofreader.
After that, promote it. Set sales, contact promo companies, and find groups of authors with similar writing interests. Getting a book out there is like raising a child–it takes a village.
What is the best advice you have ever heard?
Keep writing. Start your next first draft while you're editing the first. After you get started, you're going to want to keep a steady publishing pace.
What are you reading now?
I'm about to get started on The Uglies by Scott Westerfeld.
What's next for you as a writer?
That's pretty simple. I'm going to keep writing.
After my Eldentimber Series is finished, I'm going to start on a steampunk fantasy. Actually, the first book in that series is almost finished, but it took a step back when I started Pippa of Lauramore.
I'm also going to keep working on the new adult contemporary series I've started. The first book, Just the Essentials, will be published in November under my pen name, Shari Lynne.
If you were going to be stranded on a desert island and allowed to take 3 or 4 books with you what books would you bring?
How is a person to choose??? Cress by Marissa Meyer, A Different Blue by Amy Harmon, and I've Got Your Number by Sophie Kinsella
Author Websites and Profiles
Shari Tapscott Website
Shari Tapscott Amazon Profile
Shari Tapscott's Social Media Links
Goodreads Profile
Facebook Profile
Twitter Account