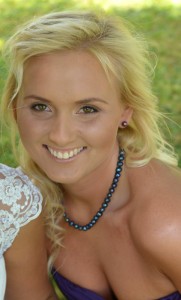 Tell us about yourself and how many books you have written.
I live in Auckland, New Zealand with my two dogs. Although I have had
training in Beauty and Spa therapy, editing, journalism, animal behavior and
photograpy, criminology and counseling, my main interest lies in writing
novels which allows me to explore and learn about other eras and countries,
creating characters that have deep rooted flaws, but uses those to achieve the
end goal. My inspiration for novels came by accident, when finishing writing
my first novel and starting to edit it, I stumbled across a conspiracy theory, in
which some believed the Freemasons were involved in the Jack the Ripper
murders. From there, the historical aspect took shape, continuing throughout
all the novels I write. I hope that each novel I write doesn't necessarily cause a
person to believe in the conspiracy or myth, but challenges what they really
believe could be possible. To everyone reads my books, I hope they can
transport themselves back in time, learn more about the world around them,
and maybe even question certain things they believe in.
As an author of historical/present day international thrillers, my books can challenge readers, as well as taking the reader on a journey throughout Europe and abroad.
Having studied in Criminology and Neuro Linguistic programming, in addition to doing a diploma course in body language, enables me to give an authentic feel to my characters, and the crimes committed. Because I've always been fascinated with human psychology, especially criminal psychology, I always include that element in every book I write.
My books don't just cover the crimes committed, but what drove that person to commit those crimes? Examining their history, their weaknesses, childhood; all building up to why some of the most infamous crimes were perpetrated.
What is the name of your latest book and what inspired it?
Initiated to Kill was inspired through my fascination with conspiracy theories. Only when I finished the book and started editing it, did I see the potential for it being part-historical, part-present day.
I've always wanted my books to be something a little different from mainstream thrillers; hopefully I've accomplished that.
Do you have any unusual writing habits?
For me I need complete quiet, away from other distractions. Then allow my mind to wander to places that encourage the thought process to take place.
What authors, or books have influenced you?
Dan Brown is probably the biggest influence. He's books leading towards conspiracy theories, and especially the Freemasons, got me thinking more about these topics, and wanting to learn more.
What are you working on now?
Currently I am editing my second book, in which the historical part is about the first female serial killer, Countess Elizabeth Bathory; while the present day takes Annabella Cordova to Romania to investigate the disappearance of young girls.
I have also written two more books based in Egypt and Greece. All part-historical and part-present day.
What is your best method or website when it comes to promoting your books?
Constantly connecting and communicating with readers and authors to spread the word about books, As well as getting on as many promotional websites as possible.
Do you have any advice for new authors?
Never give up. It took me four years to publish my first novel. Stick to what you love, not just what is popular. You have to enjoy what you are writing about, eventually others will enjoy it too.
What is the best advice you have ever heard?
It isn't about the destination, it's about the journey, and who you meet along the way.
What are you reading now?
I am reading a Kathryn Dance novel.
What's next for you as a writer?
Keep writing, keep marketing, have fun with what I do.
If you were going to be stranded on a desert island and allowed to take 3 or 4 books with you what books would you bring?
Of course, it would be all four Dan Brown novels.
Author Websites and Profiles
Sharlene Almond Website
Sharlene Almond Amazon Profile
Sharlene Almond's Social Media Links
Facebook Profile
Twitter Account
Pinterest Account