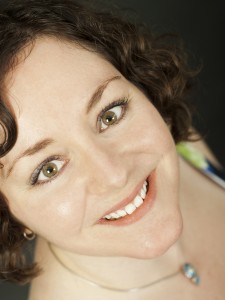 Tell us about yourself and how many books you have written.
My name is Sheila Busteed, and I'm a 28-year-old writer originally from the small Canadian town of Tecumseh. I have a background in journalism, photography, editing and design. I worked in the capital of Ottawa for several years but eventually got bored. My wanderlust kicked into high gear, so I packed up my life and moved to South Korea in February 2012. I now live in Busan and work as an English teacher.
I recently celebrated the release of my debut novel, "Sunsets in Oia." A contemporary adventure romance story, it was published by FriesenPress on November 5, 2013.
What is the name of your latest book and what inspired it?
"Sunsets in Oia" was inspired by many things. Writing and publishing this book was my way to fulfill a goal I'd set for myself when I was eight years old. Back then, I thought 30 was a pretty old age and figured I could accomplish something significant, like becoming a published author, by that point. On New Year's Day 2012, however, I realized I was running out of time to follow through on that goal. So, I turned it into a resolution for the year, and spent several months researching and planning the story.
Then, in May, I travelled to the Greek island of Santorini to immerse myself in the real-life setting of my book and include my observations and experiences in the plot. That island oozes inspiration, and it turned out to be the best and most peaceful 10 days of my life. It was also extremely productive — I wrote two-thirds of the first draft while staying in the village of Oia.
I also wrote this book the way I did because I wanted to contribute something realistic to the romance genre, a story with characters that are actually relatable. And I wanted to share with the world my view of the most beautiful place I've ever seen. It's so unfortunate that Greece has suffered greatly during the economic crisis, and I wanted to root its national experience in the story. Even though the Greek people are suffering, they still have such high spirits and are so welcoming, friendly and beautiful. I wanted to share that with the world.
Do you have any unusual writing habits?
I used to type everything right off the bat, but found I became so focused on making it perfect the first time through that I never completing a project. So, for this novel, I wrote the entire first draft by hand. The strategy worked really well for me and forced me to stay focused on just pounding out the pages.
While I was on the island, I sat out on a veranda every day, listening to Greek folk music, sipping local wine and writing for six to eight hours at a time. I fell into a funk after returning to Ottawa. I had lost my muse, and didn't write anything for nearly two weeks. I feared the possibility that the book would turn into yet another incomplete project. Then, it was as if lightning struck me: I had to recreate my writing environment at home as best as I could. I started playing Greek music at home all the time and stocking my cupboards with wine. Over the next few weekends, I sat in a comfy La-Z-Boy recliner with the sun on my face and my notebook in my lap, sipping away on a glass of wine while the music filled the air in my apartment. The plan worked! I managed to finish the novel shortly thereafter.
What authors, or books have influenced you?
I've really gotten into Edward Rutherfurd's historical fiction novels in recent years, and even brought one of them with me when I went to Santorini. His dedication to detail and the inclusion of vast amounts of research to bring forgotten cultures, customs and places back to life really amaze me.
What are you working on now?
Right now, my free time is consumed with spreading the word about "Sunsets in Oia." I'm also slowly starting to collect ideas for a sequel, but haven't decided if I'll write that book next or tackle something completely different. Time will tell.
What is your best method or website when it comes to promoting your books?
My old journalism contacts and experience have certainly proven useful for me as a self-published author, but I've learned I can't rely solely on traditional media to help promote the book. I have to spread it around. I used to shy away from social media but now I'm almost constantly on it, posting to Facebook, Twitter and GoodReads. I've tried to make my own website as fan-friendly as possible, too, to encourage interaction with readers. The internet, of course, is a wonderful resource for a self-published author because it opens up so many avenues to independent media.
Do you have any advice for new authors?
My advice is this: don't delude yourself into thinking you'll become the next J.K. Rowling or E.L. James. Pulling that off is almost impossible. Don't waste your energy on writing to make money. Instead, stay true to who you are as an author and write something that you can be proud of now and in the future. If you dedicate yourself to quality writing instead of quantitative gains, the readers will flock to you. It's better to be known as a good writer than a rich one who isn't respected.
What is the best advice you have ever heard?
Don't be afraid to be who you really are. It's better to be unique and stand alone than get lost in a crowd.
What are you reading now?
Every once in a while, I crack open a poetry anthology I brought with me from home, called "The Greek Poets: Homer to the Present." It was a great research tool for me while writing "Sunsets in Oia," but it's also a very enjoyable read.
I also read a lot of tourism and historical information these days, trying to learn more about my adopted home. South Korea has a fascinating history.
What's next for you as a writer?
I can't say what's going to be the next step, but I have an idea of what I'd like to have happen. I want to keep writing novels, and I'd love to have one of them picked up by a studio and adapted for the big screen.
If you were going to be stranded on a desert island and allowed to take 3 or 4 books with you what books would you bring?
I'd bring "Round Ireland With a Fridge" by Tony Hawks, since that book had me laughing constantly. I'd certainly include "The Complete Works of William Shakespeare" for the challenge, beauty and artistry of it. And the fact that it would keep me busy for quite a while. I'd also likely be practical and bring some sort of how-to guide to surviving on a desert island. After all, I doubt the survival training I received in Air Cadets would suffice.
Author Websites and Profiles
Sheila Busteed Website
Sheila Busteed Amazon Profile
Sheila Busteed's Social Media Links
Goodreads Profile
Facebook Profile
Twitter Account