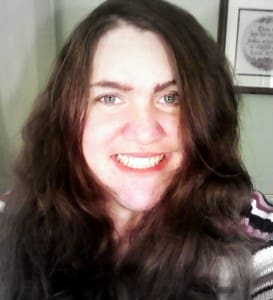 Tell us about yourself and how many books you have written.
Mir Maid is the first book I've published, though I've been writing science fiction, fan fiction, and children's stories since I was a teen.
What is the name of your latest book and what inspired it?
Mir Maid was published in January 2016. It is based on a world I have been writing short stories about for a number of years. My first Mir story was a never published Christmas story called "Kalendriel's Song" and takes place on Earth 2700 years before the events of "Mir Maid". Another story, 'The Children of Cain" takes place on the world of Mir around the time of "Kalendriel's Song". Both of these stories are briefly referenced as history in Mir Maid.
The book "Mir Maid" was inspired by my grandmother. She served in the Women's Army Corp during WWII, and was transformed from an awkward Brooklyn teen to a woman who would go on to found a school for EEG techs using her army training. In February of 2015, I got to spend some time with my grandmother, hearing her stories on last time. A week later, she died, and I became serious about wanting to write something to remember the girl who left her home to do something women didn't generally do.
Do you have any unusual writing habits?
Other then the necessity of writing while in a constant state of distraction, thanks to five children and several farm animals, I don't know. I once wrote a chapter with a hypothermic chicken tucked in my shirt to warm up. Does that count as unusual?
What authors, or books have influenced you?
I really love British authors, everything from CS Lewis, and Tolkien to Neil Gaiman, and JK Rowling. (I read ALL of the Harry Potter book in a week- not sure I slept that week) I currently enjoy Hugh Howey, though I spent an inordinate amount of time as a teen reading Star trek books and anything written by Ursula LeGuin. I could read a book by Piers Anthony or Ann MaCaffery in an enjoyable afternoon.My favorite book is the Bible. I think the best stories are riffs on the oldest, and truest one. I also think everything we read influences us in some way.
What are you working on now?
Right now I am working on a children's book "Jimmy Logan and the Lamplighters Curse". It's about a boy in a robot suit that perceives things that other people miss. I have a great illustrator on board and am really excited about the project.
What is the best advice you have ever heard?
Something along the lines on "plant your butt in the chair and write".
And "First Drafts are crap"
And "The art is in the revision."
Author Websites and Profiles
SJ Kimberly Website
SJ Kimberly Amazon Profile
SJ Kimberly's Social Media Links
Facebook Profile