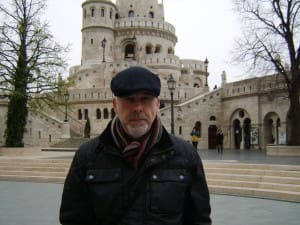 Tell us about yourself and how many books you have written.
I am self-employed and run several small businesses – but it hasn't always been that way! After leaving school several millennia ago, I joined the 'University of Life' and worked my way up the corporate ladder, concentrating on sales and training – learning some tough lessons along the way and making lots of mistakes – but enjoying it greatly.
After several very successful years wearing a suit, a smile, and working for someone else – it was time to go it alone. Needing a new challenge I threw myself into self-employment, and now have several micro-businesses which are enjoyable and profitable.
I like variety – so on a daily basis I walk a collection of motley hounds (and get paid for it), design websites for small businesses, teach IT, write books and occasionally be a sales consultant!
So far I have written two books, which are: Simple Steps to Sales Success and Get a Job in Sales with plans to write several more. I have also written several fiction short stories and even had one published!
What is the name of your latest book and what inspired it?
Latest book is Simple Steps to Sales Success, and is based on my long career as a salesperson and salesperson manager. It basically is a book for anyone wanting to improve their selling skills.
Do you have any unusual writing habits?
Yes, I prefer to do all my writing in the buff! No only kidding!
What authors, or books have influenced you?
Geoffrey Household – Rogue Male
Ernest Hemingway – All of them
Eric Newby – A short walk in the Hindu Kush
What are you working on now?
A new book about how to set up a dog walking business
What is your best method or website when it comes to promoting your books?
No idea, I have only just started promoting them.
Do you have any advice for new authors?
Keep on writing. I find it's just like running, if you stop for a few weeks or months, it is really hard to get back into the swing of it.
What is the best advice you have ever heard?
Just Do It – What can I say Nike!
What are you reading now?
Several books (always have at least four on the go) – right now: Purple Cow by Seth Godin, Cesar's Way by Cesar Millan, The Pursuit of Italy by David Gilmour and Angelmaker by Nick Harkaway.
What's next for you as a writer?
I'm going to make some spagetti…
If you were going to be stranded on a desert island and allowed to take 3 or 4 books with you what books would you bring?
Robinson Crusoe by Daniel Defoe
Bushcraft 101: A Field Guide to the Art of Wilderness Survival by Dave Canterbury
The Collected Works of Rudyard Kipling