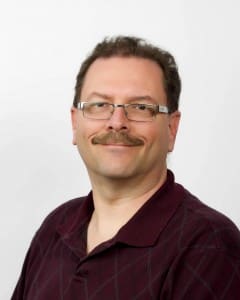 Tell us about yourself and how many books you have written.
I have writing 18 books so far. 15 on my and 3 with my father. I have written around 600 hundred articles for websites and blogs. I really enjoy sharing my knowledge with others.
What is the name of your latest book and what inspired it?
Bible Trivia, The Old Testament.
There are many searches for Bible Trivia, and not many good books on the subject.
Do you have any unusual writing habits?
I don't think so.
What authors, or books have influenced you?
I read almost exclusively non fiction books about thing that interest me, mostly the subjects I write about.
What are you working on now?
Smartphone photography
What is your best method or website when it comes to promoting your books?
My own site, facebook and my twitter acct.
Do you have any advice for new authors?
I takes a lot of work. Don't give up and you can be a success.
What is the best advice you have ever heard?
Put your life in the hands of Jesus and you will always win.
What are you reading now?
160 websites to promote your kindle books
Bass Fishing, Tips and tricks for catching largemouth bass
What's next for you as a writer?
I want to have 100 books on Amazon
If you were going to be stranded on a desert island and allowed to take 3 or 4 books with you what books would you bring?
The Bible
SAS survival handbook
Edible plants
Author Websites and Profiles
Steve Pease Website
Steve Pease Amazon Profile
Steve Pease's Social Media Links
Goodreads Profile
Facebook Profile
Twitter Account
Pinterest Account