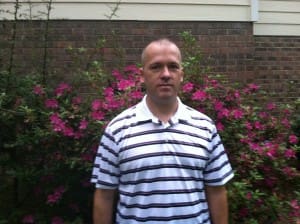 Tell us about yourself and how many books you have written.
I have published two novels and one short story. My first book was primarily an education for me, when I was trying to find my genre. After a few books, several of which I never published, I discovered my genre, science fiction focusing on the characters rather than the technology. Amari started a new chapter in my writing life. Currently, I am working on the sequel and a science fiction short story. I strive to improve with each writing project.
What is the name of your latest book and what inspired it?
Amari is my most recent book. After I decided to write science fiction, I combed the science fiction shelves in a Barnes and Noble store in El Paso, Texas. I was looking for something fresh, not to merely copy someone else. It appears to me that when one author has a successful story, a whole slew of similar tales follow suit. This is not unlike watching elementary school kids playing soccer, where you have a mass of little kids just following the ball up and down the field. However, I wanted to be different. I wrote the first chapter and had my wife look it over. Her reaction was the reason why I completed Amari.
Do you have any unusual writing habits?
I do my best writing between 4:30 and 7:00 am, as well as after 6 pm. I don't know if that counts for unusual or not. There is one thing though, before I write a scene I tend to pace around the house trying to visualize it in my head. It works for me, but if anyone sees me through the window they would think I'm nuts.
What authors, or books have influenced you?
My favorite authors include Stephen King, Tom Clancy, C.S. Lewis, and George R. R. Martin.
What are you working on now?
I wish I was full a writer, but I am not, yet.
What is your best method or website when it comes to promoting your books?
Promoting your book can be tough. I do place all the free promos I can find, but I am not sure how well that really works. What is my golden ticket is the link from my eBook directly to my blog encouraging people to register in order to receive future announcements only. Over the past month, I have had approximately 800 readers signed up to get a heads up on my next book or short story. This is the method I am using to build my email list and it's working.
My best ad campaign so far was on Kindle Nation Daily, so far. Their reach seems too much greater than Bookdaily.com and a few others. I will be posting results from my marketing endeavors on my blog, http://stevenatwood.net.
Do you have any advice for new authors?
Read a few of the Donald Maass books and study your genre before you write a word. Learn about plot structures, characters, etc. My biggest issue was showing emotion, simply because my characters would always do the same thing when they are angry or sad. Ann Hood wrote "Creating Character Emotions," do the exercises and you will get that much better at showing how your character feels without boring the reader.
What is the best advice you have ever heard?
Read and read a lot! I found that seeing how other authors describe scenes and show emotions helps me to develop my own voice.
What are you reading now?
I just recently picked up "Hell To Pay" by Simon R. Green. It looks like a fascinating read and I love the cover.
What's next for you as a writer?
I am working on Camp 7, which the sequel to Amari. This series consists of eight novels and I have most of them already sketched out. Camp 7 will also be my entry in the November NaNoWriMo.
In addition, I am writing short stories throughout the year. "Bane Project" is the current science fiction short story I am developing. My plan is to have several short stories published a year, along with one novel.
What is your favorite book of all time?
Stephen King's The Shining
Author Websites and Profiles
Steven Atwood Website
Steven Atwood Amazon Profile
Steven Atwood's Social Media Links
Goodreads Profile
Facebook Profile
Twitter Account