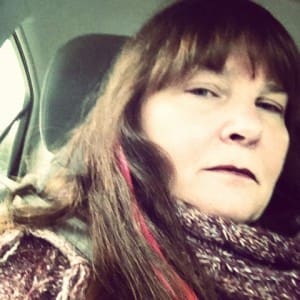 Tell us about yourself and how many books you have written.
I am a trying-to-be-former advertising copywriter and author of four books: Catching On Fire, Twilite A Parody, The H.Unger Games Gone Wild A Parody, and a, ummm, racier novella, The Transformation of Trinity Jones, that I published under S. Knott.
I've lived in Buffalo, NY; Pittsburgh, PA; LaCrosse, WI; and New York City. I currently make my home just outside of Buffalo, NY, with my teen son, cranky husband and affectionate Siberian Husky.
What is the name of your latest book and what inspired it?
My latest book, Catching On Fire, is my first full-length novel. It was "instigated" (rather than "inspired") by Stephenie Meyer's Twilight. I felt there was a need for something that was as light and entertaining as Twilight, yet still had some substance to it. I didn't think it was fair to punish readers of popular fiction by giving them novels with nothing but empty calories. I wanted to write a novel that give readers something to think about without making them strain there brains looking for deep symbolism or wading through poetic metaphors. I think I achieved that. Catching On Fire is a quick, easy read, but there's more to it than that.
Do you have any unusual writing habits?
Only that I can sit at my computer and write for hours on end. And that has ruined my back. And my leg. And it has given me a much bigger butt than I feel I deserve.
What authors, or books have influenced you?
I am influenced by everything I come into contact with. Even horrible books/authors. I'm like the Borg in Star Trek, I incorporate everything I come into contact with. (Does anyone else feel that the Borg were named for the scale company rather than for "cyborg?" At the time, Borg pretty much owned the bathroom scale market. Almost every scale in America said "Borg." And bathroom scales are universally despised, aren't they? Star Trek's Borg lived on ships that were strangely scale shaped, no?)
What are you working on now?
I am working on two things. I have a humorous book about Menopause that I'm doing with a group of women. We're not using individual names. Instead, we're calling ourselves "Hot Flash Hell." It's a picture book and it should be out before June 2013.
I am also trying to get my second novel, the sequel to Catching On Fire (a planned trilogy) out. I'm supposed to have it finished by the end of 2013, but I am cutting it close. One cannot schedule creativity. (At least, that's what I tell my publisher.)
What is your best method or website when it comes to promoting your books?
I wish I had a best method! I'm hoping to find some luck with Awesome Gang. I do find that Goodreads is a good site to get readers talking about your book. I have more reviews on Goodreads than, say, Amazon.
Do you have any advice for new authors?
I'd say don't think about publishing until your book is as good as it can be. Then, be prepared to work your tushie off promoting your book.
What is the best advice you have ever heard?
Discouraging advice. I'm one of those people that feel the need to prove naysayers wrong.
What are you reading now?
My goodness, when does an author have the time to read? Wait a minute…I did start a book on vacation. It was Where Did You Go Bernadette by Maria Semple. I am enjoying it. Or, I was until I got home from vacation and had to put it down. I'm taking a weekend off in July when I hope to finish that book and start a sci-fi novel called Wool. (I'm not putting quotation marks on the titles because I've had websites do horrible things to quotation marks. I think I may have let a few slip through, though.)
What's next for you as a writer?
Aside from writing more books and working my tail off promoting them? Well, I'll be promoting them more vigorously. I'm trying to put together a book tour. I hope to get to bookstores all over the country, or at least the northeast. And my son is going off to college in the Fall. I may have a life then. If I do, I'm going to go back to a strange pursuit I had to put on hold: standup comedy.
What is your favorite book of all time?
It's either got to be one of the cookbooks in my kitchen or a thesaurus. I turn to those constantly.
Author Websites and Profiles
Sue Knott Website
Sue Knott Amazon Profile
Sue Knott's Social Media Links
Goodreads Profile
Twitter Account
Pinterest Account