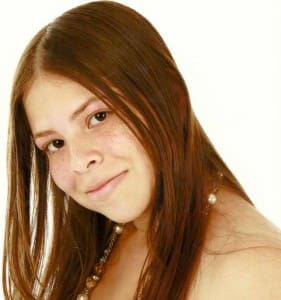 Tell us about yourself and how many books you have written.
I am 27 years old, from Puerto Rico and have published one novel, my first, last year. I am in the process of writing others which have not yet been released. I started writing when I was twelve, at first simple stories and then I progressed to writing novels. For reason's I cant explain, writing has always come easy to me. Maybe it's because I love it so much and feel passion for what I write. Apart from writing I enjoy silent and classic film's, rock music and reading.
What is the name of your latest book and what inspired it?
The name of my novel is Windswept, it is a romance set in Edwardian Era England and I was inspired by a song called Winter from Canadian singer Tori Amos which tells of the love between a father and daughter. I have always loved to portray the relationship between father's and daughter's so I decided to write a novel beginning with the theme of a parent and child which then changes to that of a love between a man and woman. I was also inspired by my favorite fairytale Cinderella but it only has three element's from that story which are the stepmother, the sister and the slavery because it is not a fairytale but a historical romance. The song of Winter brought to my mind the character's of Charles Williams and Magdalena who are the father and child in the novel.
Do you have any unusual writing habits?
No, I don't, although when I am writing, I always picture the story as if it were a movie in my head, playing.
What authors, or books have influenced you?
My influence comes from the great writer's of classic novel's such as the Bronte sisters, Charles Dickens and Betty Smith who wrote a tree grows in Brooklyn which is one of all time favorite books. I love history, other places, other times and whenever I read their work, I am transported to those worlds and strive so that my readers can be transported to my worlds which are mostly set in long ago periods.
What are you working on now?
I am currently working on a novel set in the 1950's which tells the story of a young man who fall's in love with a nightclub singer and how his eyes are opened to the dark side of that time. But my next published novel which is already written is called Ageless and it's the sequel to Windswept.
What is your best method or website when it comes to promoting your books?
At the moment I promote my book's through goodreads but I haven't yet found the best method since I am an independent writer that started publishing just recently last year in 2014 and do not yet have the experience in that matter that other author's have.
Do you have any advice for new authors?
My advise is for them to keep honing their writing craft and if becoming a famous writer is your dream, then to keep fighting for it until your determination pays off.
What is the best advice you have ever heard?
Never give up.
What are you reading now?
I am currently reading Outlander by Diana Gabaldon.
What's next for you as a writer?
To keep publishing books until hopefully I become recognized and my books become film's or a TV series which is one of my dreams.
If you were going to be stranded on a desert island and allowed to take 3 or 4 books with you what books would you bring?
A tree grows in Brooklyn by Betty Smith, Snow Flower and the secret fan by Lisa See who is one of my favorite authors, Redeeming love by Francine Rivers and Harry Potter, the greatest fantasy series ever written. I'd probably want to take others which are too many to count.
Author Websites and Profiles
Suilyaniz Cintron Amazon Profile
Suilyaniz Cintron's Social Media Links
Goodreads Profile
Facebook Profile