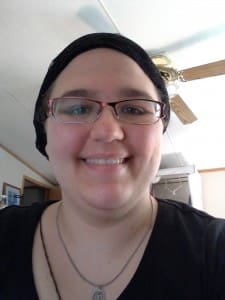 Tell us about yourself and how many books you have written.
I have written a lot of books and stories over my life, as I've been writing since I was a little girl. I lived in my head and in the books my mother encouraged me to read. I was the kid who saw fairies in the garden and whatnot. My passion for reading and writing hasn't died out at all as I've gotten older, so it was with a lot of joy that I finally published my first novel a little over a month ago. Working a part-time job allows me to continue to keep up with my writing and my husband has been a lot of help in the "bouncing ideas" department. He's also more technical than I am, so when I need to work out the logistics of how to break into a steam trunk with a tire iron, he's right there with his advice! But please don't think that writing is all I do. I work part time at a library, where I get to see what's coming out and what people are asking about. (It also keeps me on my toes in regards to my research skills.) We also own two dogs who are characters in themselves.
What is the name of your latest book and what inspired it?
CLARA has been something of a work in progress for years. I think I've rewritten the basic idea of the story a few times, just trying to get to the heart of what I wanted to say. The inspiration came from a longing in my heart. I have always been a curious person, trying to find my way in the world, and I wanted to write a story about a young woman who finds herself forced into the unknown and on a quest for the truth. In a lot of ways, I've felt like I've had to do that in my life, in one way or another, and I felt the need to convey it in a novel. It took me a while to realize that was what I was trying to do, but when I did, the story almost wrote itself.
Do you have any unusual writing habits?
Not really. When I'm being really very "serious" in writing (the my-butt-is-staying-in-this-chair-and-we're-not-leaving-this-screen-until-x-number-of-words-are-written serious), I'll make a pot of tea. I love tea. There's something soothing and methodical in the process of making it, because I have a particular way of doing it. As I go through the motions, I feel like I'm ordering my thoughts and transitioning from one realm to another, if that makes any sense.
What authors, or books have influenced you?
Robin McKinley is a very big influence, as is Anne McCaffrey. Anne McCaffrey's Dragonriders of Pern trilogy really set me on fire when it came to structuring a strong female character. McKinley has inspired the way I describe magic and people's interactions with it. Charles de Lint, Dean Koontz, and Madeleine L'Engle are other influences as well.
What are you working on now?
I've been trying to work on the sequel to CLARA but I think the idea needs to stew for a little longer. Right now, I'm working on a novel tentatively called THE WILLOWS OF FATE. I don't want to say too much about it but it's inspired by a daydream I had in high school of a girl who could see things other people couldn't.
What is your best method or website when it comes to promoting your books?
I use twitter a lot (my username is @suzannalin) but I also use my own website (suzannalinton.wordpress.com). I've also been using Goodreads some.
Do you have any advice for new authors?
Turn off the Internet! It can be a huge distraction. Also, you'll always second guess yourself. Part of being a writer is knowing when to say, "Okay. It's time to back away from this. It's finished."
What is the best advice you have ever heard?
Turn off the Internet (ha ha). I think it was Neil Gaiman who said that, I'm not sure. I don't always do it, but when I need to buckle down and I know I won't need to research anything really quickly, I'll turn off the Internet or go write longhand in a notebook.
What are you reading now?
I'm dividing my attention between THE NIGHT CIRCUS by Erin Morgenstern and a nonfiction book on the Eucharist by Brant.
What's next for you as a writer?
Right now, I'm just focused on working on my novel. I'm thinking about participating in Nanowrimo (National Novel Writing Month) but I'm not sure yet. I'm also working on getting my own independent website started.
What is your favorite book of all time?
I don't have just one. There's CHALICE and SUNSHINE by Robin McKinley and DRAGONFLIGHT by Anne McCaffrey. And I'm sure there are others I really love that aren't coming to mind.
Author Websites and Profiles
Suzanna J Linton Website
Suzanna J Linton Author Profile on Smashwords
Suzanna J Linton's Social Media Links
Goodreads Profile
Facebook Profile
Twitter Account