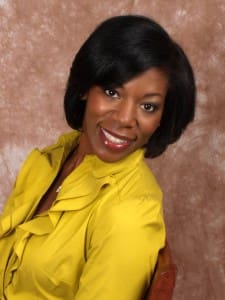 Tell us about yourself and how many books you have written.
Adventurous, expressive, assertive, fun-loving, and caring. These are some of the words used to describe me. It's true. I have zip-lined through the Mexican jungle. Fun loving? For sure. I have at least 15 close girlfriends whom I cherish. I have a heart for people, especially children.
Twenty years ago, I married the love of my life. We have three beautiful, smart, and vivacious children. I'm originally from the small town of Waterbury, Connecticut. It looks like Maybery except there is a seedy side of town that good girls like me were supposed to stay away from.
I have a degree in Computer Science but later went on to become certified in children's literature. I have three novels and one short story under my belt so far. My target audience is men and woman from ages 26 – 70, who are looking for a story that takes them on a heart-pounding ride. My writing style is real-life Christian fiction.(No perfect Christians allowed) I write page turning, suspenseful novels, the kind that keep you up way past your bedtime.
What is the name of your latest book and what inspired it?
"My Next Breath" is the sequel to my first novel, "Breathe for Me". I have seen firsthand how alcoholism ruins a family. There are long term ramifications that can affect future generations.
"Breathe for Me" tells the story of young Tara Fowler, desperate to escape life with her alcoholic mother. The story is fast paced and exhilarating. The sequel "My Next Breath", gives the back story of why her mother became who she is. These stories mirror the unhealed, fractured parent/child relationships that exist today. But with God, there's always hope.
Do you have any unusual writing habits?
I wouldn't call this habit unusual Per Se. I listen to music while I write. Not just any music, I listen to chamber music, movie scores, Bach, and love song (especially when I write a romantic scene).
What authors, or books have influenced you?
My absolute favorite fictional book is "The Poison Wood Bible" by Barbara Kingsolver. It is an exhilarating novel that sends an American missionary family to the African Congo. Fantastic! She may not know this but, Terri Blackstock is my mentor. She's a wonderful story teller able to weave together suspense, inspiration, and a message of hope. I continue to work hard in perfecting my writing, in order to one day reach her level.
What are you working on now?
Believe it or not, I'm taking a break. I have written three novel in three years. I also teach writing as an after-school enrichment program to 4th and 5th graders. In addition, I hold workshops to assist college-bound students in writing their college entrance essay or scholarship essay.
I have had two offers (from small companies) to turn my book into a film or a play. I'm looking to accomplish this on a large scale with an established company. Therefore, I am weighing my options.
My East coast book tour kicked off in Atlanta, Ga on October 12th. Coming up next, Greensboro, North Carolina then on to Connecticut, and Washington, D.C.
Wish me luck!
What is your best method or website when it comes to promoting your books?
My best method is to use speaking engagements to promote my books. I am a strong supporter of women pursuing their goals. I have been asked to: emcee women's events, participate as a panel member, and invited to speak on a severalradio shows. There is no social media that can beat directly connecting with potential readers. I hope to have more opportunities to do so.
Goodreads is the next best thing. Where else can I find millions of avid readers hungry to find the next bestseller? Goodreads is an invaluable resource and one I continue to use not only to find readers but to discover great book to read.
Do you have any advice for new authors?
If you're in it for the money, stop now. This is not a get-rich quick endeavor. Write for the love of writing and because their is a calling to do so. Also, many writers struggle with where to start. I tell them to start anywhere, the beginning, middle, or end. Also, for those who can't find the right words, I tell them to record themselves talking. Many times the words will come easier when less restricted.
What is the best advice you have ever heard?
Hone your craft. This is so true. Although, I became certified in writing many ears ago, things change. I'm always researching on line, visiting the library, and consulting with my mentors. There are many tell-tell signs that scream amateur. Your friends may not notice, but professional agents, and publishers will. Study to show yourself approved.
Also, always use a processional editor. My Achilles heel is comma usage. (okay don't go back and check) but I often butcher the use of commas. Thank God for a good editor.
What are you reading now?
I am reading two books written by two authors from my Alma mater, Essence best-selling author Norma Jarrett (Love on a Budget) and actor Terrence J. (The Wealth of My Mother's Wisdom). Aggie Pride!
What's next for you as a writer?
I am contemplating writing a sequel to my second novel "Walking in His shadow". Readers say it's a Christian 007 novel that takes you into the world of espionage. I also have sitting on my dresser a partially completed manuscript for a young adult novel that I'm considering publishing. What do you think?
What is your favorite book of all time?
As mentioned, I love "Poison Wood Bible". Tim LaHaye's "Purpose Driven Life" was.. life changing. Terri McMillan revolutionized African American story telling. Sydney Sheldon, although scandalous, kept me reading as a teenager. Maya Angelou and Alice Walker are my inspiration. All have played a pivotal role in my becoming a writer.
Author Websites and Profiles
Terri Whitimre Website
Terri Whitimre Amazon Profile
Terri Whitimre Author Profile on Smashwords
Terri Whitimre's Social Media Links
Goodreads Profile
Facebook Profile
Twitter Account
Pinterest Account