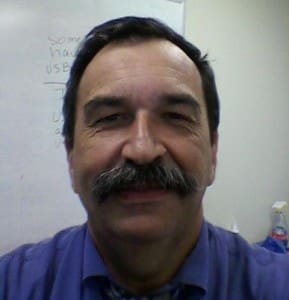 Tell us about yourself and how many books you have written.I am a retired Louisiana attorney, now residing in Houston, Texas. A DIFFERENCE OF PURPOSE is my first published novel.
What is the name of your latest book and what inspired it?
I was inspired to write my first published novel, A DIFFERENCE OF PURPOSE: A Novel Of The American Civil War, by a letter written by Abraham Lincoln to someone who had complimented him on his 2nd Inaugural Address. Lincoln came to believe that God had willed the civil war, and the book is about the "difference of purpose" between God and Man.
Do you have any unusual writing habits?
I love to write in libraries as well as in any place where coffee is available. I can write at any time, morning, noon, evening, or night – as long as that coffee is available! That doesn't mean I am addicted to coffee — does it??
What authors, or books have influenced you?
My favorite writers are Leo Tolstoy, Fyodor Dostoevsky, Charles Dickens, Joseph Conrad, Norman Mailer, and Ernest Hemingway. The book that influenced me the most was THE SUN ALSO RISES, by Ernest Hemingway. I read that book for the first time as a senior in high school, and it amazed me more than any book I had ever read. It is still my favorite novel. A FAREWELL TO ARMS, also by Hemingway, is another of my favorite books. Hemingway inspired me to write more than any other writer, and I have read almost everything he wrote.
What are you working on now?
I am working on another civil war novel (set in Louisiana), a novel set during the Cold War, and a novel on the last two months in the life of St. Maximilian Kolbe.
What is your best method or website when it comes to promoting your books?
I'm a newbie, so I am still experimenting and learning the art of book promotion. I use Twitter, Facebook and Goodreads, and I will be going on a blog tour, soon. I'll probably start my own blog, soon, as well. I also intend to promote my books on a number of book promotion websites.
Do you have any advice for new authors?
Write the kind of books you really like to read. Read widely, but study carefully your favorite books. I have subscribed at various times to writing magazines, e.g. Writer's Digest, and The Writer. I find it helpful to read about the art of writing. One of my favorite books on writing is WRITING DOWN THE BONES. Find and make the time to write, and, in the words of a famous writer (Sinclair Lewis??), "Never, never, never give up!"
What is the best advice you have ever heard?
Don't overdo description – advice given by Stephen King in a article republished in a compilation of articles from THE WRITER magazine. The article showed how a few words can go a long way in getting the reader to his his/her own imagination.
What are you reading now?
THE KAPPILLION OF MALTA, by Nicholas Montserrat.
What's next for you as a writer?
I would like to write a novel on the life and times of Elijah (the prophet), and a novel on John The Baptist. That would give me the opportunity to learn more about the people, lands and times of The Bible. Faith in God (and the lack thereof) is something that fascinates me without end. To me, it involves the essential questions.
What is your favorite book of all time?
The Bible is my favorite book, for religious reasons, and from every literary standpoint. My two other favorite books of all time are WAR AND PEACE (Tolstoy) and THE SUN ALSO RISES (Hemingway).
Author Websites and Profiles
Terry Soileau Website
Terry Soileau Amazon Profile
Terry Soileau Author Profile Other Bookseller
Terry Soileau's Social Media Links
Goodreads Profile
Facebook Profile
Twitter Account