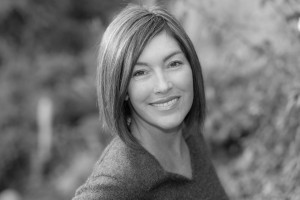 Tell us about yourself and how many books you have written.
I've been voted most likely to survive a zombie uprising, but i'm also most likely to die during the first act of any modern romantic comedy. If you ask me to select a nice, light movie for your evening entertainment, don't be surprised if I pull out my thoroughly deranged Sam Peckinpah box set. I'll catch your dinner and cook it, too. I have sea water in my ears and dog hair on my shirt.
My writing partner and I enjoyed small successes in the screenplay circuit, but The Long Way is our first book.
What is the name of your latest book and what inspired it?
The title of my first and latest book is The Long Way. Originally it was to be written as a screenplay but we decided to write a novel instead. The story was inspired by my love of Asian cinema and Cowboy movies. I wanted to write a won-ton western and we did!
Do you have any unusual writing habits?
My chores need to be done before I can write otherwise they just sit there and taunt me. The chores are really quite vocal (especially the dishes). They make me lose my concentration. You do understand?
What authors, or books have influenced you?
I'm a science girl (marine biology) so non-fiction books have always been my favorite. My nose was always stuck between the pages of National Geographic magazines when I was a pup. Those far away places, people and things captivated me and I wanted to be part of their colorful and exotic worlds.
The Long Way is historical fantasy set during the Chinese Opium Wars. It was important for us to understand the facts so we could tell an accurate tale. The diaries, books, journals, sketches and old-timey photos were all helpful in creating our seedy world. The extensive research helped us discover the voice of our main character.
I also enjoy reading Jared Diamond's books and odd grim things like Stiff: The Curious Lives of Human Cadavers. I'm an avid birder so books about birds are quite fabulous. We mention several birds in The Long Way. It felt good to be able to put birds in our story. Screenplays don't let you call out details like that.
What are you working on now?
At the moment I'm working on an author interview for Awesomegang. I understand the readers are damn awesome.
What is your best method or website when it comes to promoting your books?
The Long Way has only been out for a month so it's a process of navigation. Goodreads seems to be helpful. Several forums thread readers with authors together so it's fun to see what other folks enjoy.
Do you have any advice for new authors?
I'm a new author so my experience is limited at the moment. Writers are a nurturing lot. Perhaps surround yourself with other writers. These artists take many forms (singer/songwriters, screenwriters, and poets). If an author really wants to step out of the comfort zone, I suggest taking an improv class. Yes, really!
What is the best advice you have ever heard?
A friend once told me, "in order to be a good writer, you must be a good observer." I was also told as a writer to take improv classes. My writing partner and I followed this advice and took classes for about a year.
What are you reading now?
Right now I am reading directions for tonight's dinner. I have it scribbled out on a piece of paper and my dog tipped water on it so it's wet and the ink is runny. I've made this recipe before though so I think I can remember how I made it.
As far as a book is concerned, I am reading The Black Box (Michael Connelly). I've read all the Harry Bosch novels and enjoy Connelly's attention to detail. He tells a good detective story and I have trouble putting his books down. Littered with Los Angeles street grime and grit, the Black Box is no doubt one of my favorites. A murder takes place during the Los Angeles Riots and it feels so real. I was at a Laker's game in Inglewood at the Great Western Forum at the time so I remember it well. Connelly's book is a lively read.
What's next for you as a writer?
The Long Way is the first in a series of seven. We are working on numero dos at the moment. In addition, we are adapting one of our award-winning screenplays into a novella which will be released soon.
If you were going to be stranded on a desert island and allowed to take 3 or 4 books with you what books would you bring?
Toughie. I guess it depends on the island. Does this island have birds? Fish? If so, I'll take along Sibley's Guide to Birds of Deserted Islands, a Regional Fish Guide, and How to Survive Being Stranded on a Deserted Island – A Practical Guide. I told you I was a science girl.
Author Websites and Profiles
Therese Vannier Website
Therese Vannier Amazon Profile
Therese Vannier's Social Media Links
Goodreads Profile
Facebook Profile
Twitter Account