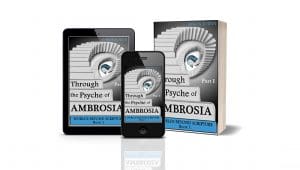 About Through the Psyche of Ambrosia: Part I
Magic, spirits and the astral plane…either it all exists or none of it does. Ambro's choice should be a careful one, a life might just depend on it.
Buy the book, and follow the author on social media:
Buy the Book On Amazon.

Author Bio:
Byron Fortin is a North American author of fantasy, suspense, and supernatural fiction. His background consists of studies in classical literature, theatre, and romantic poetry. Byron also holds degrees in both healthcare and electronic engineering, with a great interest in the future of alternative energies and a passion for the natural sciences. In 2012 he received the Diamond Century of Service Challenge Award for volunteer services.