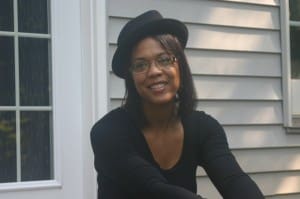 Tell us about yourself and how many books you have written.
My name is Tina Webb and I wrote my first book when I was five or six. I remember it well because my mother was so proud of it. I recollect taking great pride writing the words "by Tina Walk". As a child, I loved reading books over playing outside or watching TV. I began another book when I was fourteen, but realized that writing a novel wasn't a simple task. After graduating from college with a degree in English and Music, I became focused in church ministry and raising my family. My husband and I wanted our children educated at home and I was elated by his support, despite the financial challenge it would create. When my first four children were young, I'd tell them stories. They were the main characters and they loved it! I decided that one day I'd write these stories down and publish them as children's books. Aspects are some of these stories are embedded in my current project, a series called The Ages of Laus Perennis. Currently I am marketing my first fantasy fiction novelette, Before The Beginning, working on a Christian devotional, and marketing my husband's first nonfiction book entitled "I Was Framed!" Signed, God.
What is the name of your latest book and what inspired it?
Before The Beginning was inspired by a family bible study my husband led. His intent was twofold: to teach our teenagers how to study the Bible and to help them understand God as a Father. One particular discussion centered around God's response to Lucifer in the angelic rebellion and His response to human sin. We looked at Ezekiel 28 and I thought it would be cool to write a fictional account, with as much Biblical support as possible, on God's reaction to the loss of one-third of his angels, especially as a loving Father and Creator who did not create evil. The plot includes some interesting speculations on God's original intent for creating other planets, the Gap Theory, and how iniquity could have developed in a being, Lucifer, that had only ever known pure Love and Goodness. I wrote about the necessity for God to create the concept of justice and warfare, because according to the Bible, before the angelic rebellion, there was only peace. I share other aspects of this novel and how writing it affected me in my author blog: beforethebeginningbook.blogspot.com. A description of my novel can be found here: http://www.amazon.com/Before-The-Beginning-ebook/dp/B00EBUKVF4
Do you have any unusual writing habits?
Ha! Probably. Because of family responsibilities, I write when I can. Unlike many authors who have a set time, I write and market 10 minutes here, an hour there. Usually once my youngest two children are in bed, I can get 1-2 hours of work done.
What authors, or books have influenced you?
I have taught classical literature for 15 years to my children and other home schooled kids. There are so many books that have influenced me. My favorites are Uncle Tom's Cabin, The Tale of Two Cities, The Count of Monte Cristo, and various poems by African American poets. I like Christian fiction that weaves the spiritual and nature realms together. I became a fan of Robert Ludlum in my teens. I think I've read all of his books.
What are you working on now?
Hopefully my devotional, Selah, Daily Quotes for Daily Meditation will be finished in a few weeks. Selah is a Hebrew word that means, pause and think about. The word is often found at the beginning of various psalms written by King David in the Book of Psalms. My series, The Ages of Laus Perennis will take awhile. I have done a lot of research and have a bit more to do. To finish this book, I will need hours of uninterrupted time…so I'll probably work on it during school vacations. My husband has 2 more books in his series that I will need to edit also within the next month or two. So that will take up my immediate future.
What is your best method or website when it comes to promoting your books?
I've learned from others. Since I self-publish, social media is a must. Of course I have an author blog which I share with my husband. I try to do interviews like this here and there and I also try to write reviews for fellow authors just to establish myself in this industry. I wrote a blog post about realizing that I was not alone in this new adventure of publishing books. It's called Never Alone. http://beforethebeginningbook.blogspot.com/2013/10/never-alone.html#links
Do you have any advice for new authors?
Find mentors! I've been blessed to have two mature and established authors to learn from: Lauralee Bliss and Precarious Yates. I attended church with them both at one time. I treasure their support, advice and encouragement. Through Crossreads Authors FB group, I've met other wonderful authors of both fiction and nonfiction whose advice and encouragement has been invaluable. My last piece of advice is that if you self-publish, learn about marketing early! TrainingAuthors.com has been a great resource for me and has led me to other great marketing resources.
What is the best advice you have ever heard?
Be slow to speak and quick to hear. I think of that phrase often. People need to listen to each other more.
What are you reading now?
Since I have two high schoolers at home, I am reading their World Literature anthology as well as the other novels that I assign them to read. They are reading a book called Unshakeable Faith, a biography on the lives of George Washington Carver and Booker T. Washington. I won't be reading any books for leisure until the holidays.
What's next for you as a writer?
I will continue to market my books and my husband's books. By this time next year, I'd love the first book of my series to be published and therefore have 3 published books under my belt. I'd love to have more of a following on our blog as well. I write short inspirational articles for the blog.
What is your favorite book of all time?
I fell in love with The Count of Monte Cristo last year while teaching it. It's such a fun story to read. It's hard to give an "all time" favorite book. I love Ivanhoe. I love books by Maya Angelou. I love The Scarlet Letter and many, many nonfiction books like Destined to Reign by Joseph Prince or When Heaven Invades Earth by Bill Johnson.
Author Websites and Profiles
Tina Webb Website
Tina Webb's Social Media Links
Goodreads Profile
Facebook Profile
Pinterest Account