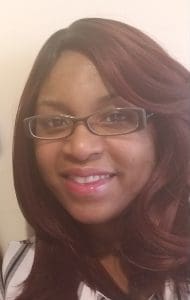 Tell us about yourself and how many books you have written.
I am a National and International Award-Winning Author, who has published 11 books. I write various genres, but specialize in self-help. In addition to being an author, I am the founder of Authors Promoting Success (an organization that specializes in assisting indie authors gain exposure and achieve success in the literary industry); owner of APS Publishing and APS Books & More Bookstore; and the creator of the APS Book Awards & Gala; and the APS Writers Society.
What is the name of your latest book and what inspired it?
My latest book, Love Me…Please, is actually my first novel. It discusses rejection and it was inspired by many issues that I've had to overcome in my life.
Do you have any unusual writing habits?
No.
What authors, or books have influenced you?
Priscilla Shirer – Fervent
T.D. Jakes – Destiny: Step into Your Purpose
Tyler Perry – Higher is Waiting
Ken Brown – Leap of Faith
What are you working on now?
I have two separate projects I'm currently working on. The first is a 12-book self-help series; the other is a collection of devotional prayer journals (set of 4).
What is your best method or website when it comes to promoting your books?
Amazon
Do you have any advice for new authors?
Stay persistent; research your industry; understand what it takes to be an author – especially if you self-publish!
What is the best advice you have ever heard?
Never give up; Always believe in yourself.
What are you reading now?
T.D. Jakes' Destiny.
What's next for you as a writer?
I'm facilitating some self-help seminars based upon my upcoming 12-book series. I am also going to conduct some writing workshops. I've also recently started a blog, Achieving Literary Greatness, which chronicles my literary journey as well as provides tips to authors and those interested in this industry.
If you were going to be stranded on a desert island and allowed to take 3 or 4 books with you what books would you bring?
The Bible; then some self-help titles that I haven't read; and maybe something to make me laugh.
Author Websites and Profiles
Toneal Jackson Website
Toneal Jackson's Social Media Links
Facebook Profile
Twitter Account