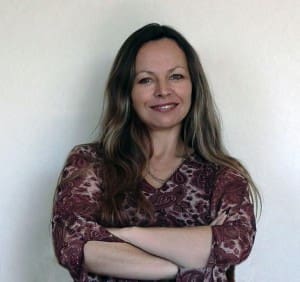 Tell us about yourself and how many books you have written.
I've 'hidden' in books for as long as I can remember. As a child, you could always find me with my nose in something – reading. I'd read the breakfast cereal packet if there was nothing else around!
Words have always fascinated me and I love how a book can transport me anywhere.
I live in New Zealand with my partner and our two dogs and my goldfish! My son just left home recently and took the cat – I'm still not sure who I miss the most 😉
I work as a Registered Legal Executive during the day and sing in a band at night. In between, I write books.
I have three releases out at present:
– Private Love in a Public Place
– Catch
– The Fan
I'm currently completing final edits on my fourth book which I hope to release in the next few weeks.
What is the name of your latest book and what inspired it?
RETURN TO ALA MOANA BEACH was a book inspired by a competition. The only two requirements were that the story had to include Memorial Day and a returned serviceman.
I live in New Zealand, so I had little clue what Memorial Day was about, but I thought it might be similar to our ANZAC Day, which is a day when we honor our returned servicemen and those who have fallen defending our freedom. I quick check of google and I was right.
I found images of the Lantern Festival at Ala Moana Beach while I was doing my research and I instantly fell in love with the romantic images of the flickering lanterns on the water. I was hooked!
I enjoy writing about the 'darker' side of human nature, so I began to wonder how a man would feel if he had returned home, but not quite the hero he hoped to be. Ty Carter was born… Ty basically just sat me down and told me his story.
Do you have any unusual writing habits?
I love writing in bed. Sunday's are my favorite days for writing, because I don't get out of bed (except to grab breakfast and lunch) until 4 or 5pm. Absolute bliss and I get so much writing done.
What authors, or books have influenced you?
I think my interest in the dark side of human nature stems from reading Flowers in the Attic by Virginia Andrews. I read a number of her other books, post Flowers, in my early to late teens and all dealt with dysfunction of some nature or another.
Steven King has always terrified me: Carrie, Cujo, Christine and The Shining are works that will always be with me. Having said that, I'm an eternal optimist and I do believe in the power of love. I think that's why I am still drawn to love stories and romance novels.
More recently, I have discovered Jodi Picoult and I'm quietly devouring her back list.
What are you working on now?
I'm working on book two of the Private Love series: "Public Love in a Private Place" which follows the love affair between my rock star, Julian MacAvoy and his PA/manager/babysitter, Mags. I love these two characters and I'm really looking forward to sharing more of their journey with the fans of Private Love.
Music (like words) is a huge part of my life and I love having the opportunity to combine these two passions.
What is your best method or website when it comes to promoting your books?
I love my website – not only because it was created especially for me by my partner and his sons, but also because I think it expresses my brand beautifully.
I'm also a fan of Facebook – I love the way it brings so many people and so many ideas together in one place.
Do you have any advice for new authors?
Write, write, write. And if you don't want to write, give up now! Truly, this is one of the hardest things I have ever done, but it's also one of the most worthwhile.
You also need to find yourself a great support group who believe in you and understand what you're talking about. Relatives and other friends start to 'glaze over' when you talk story arc and character development. Some even want to have you certified as insane when you tell them your characters talk to you…. 😉
Find a tribe who understand – that's been one of the most important things for me.
What is the best advice you have ever heard?
Butt on chair and fingers on keyboard – just write – every day.
What are you reading now?
Share Me by Olivia Cunning
Sing you Home by Jodi Picoult
Resisting Nick by Kris Pearson
What's next for you as a writer?
Just building my list of completed works. I'm enjoying the freedom of indie publishing and the challenge of making each book better than the last.
What is your favorite book of all time?
That's too hard… *pouts*
I always think that there are too many to choose from so I'm not even going to try to answer that question.
Author Websites and Profiles
Toni Kenyon Website
Toni Kenyon Amazon Profile
Toni Kenyon Author Profile on Smashwords
Toni Kenyon's Social Media Links
Goodreads Profile
Facebook Profile
Twitter Account
Pinterest Account