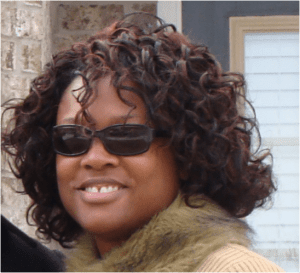 Tell us about yourself and how many books you have written.
I have written two novellas: Kept & Kept: Book Two. The first was a disappointment because I couldn't find the audience for interracial romance even though my publisher, eXtasy Books, released the book. Yes, that is the correct spelling for the publisher, including the capitalize X. With Kept: Book Two, this is my baby. I'm beginning to get the hang of spreading word-to-mouth although I intend to advertise and promote on different sites. Although both novellas deal with interracial romance, I'd like to reach a more mainstream audience by nudging the readers to try something new, to try something different, and to abandon their comfort zone for a quick read. Although my novella is populated by African-American characters, they have heroines, plots, character development just like the white mainstream characters. I would encourage the mainstream to spend $4 or $5 by indulging in a work outside your comfort zone. This also goes to both white and black males.
What is the name of your latest book and what inspired it?
Kept: Book Two is my latest novella. I was inspired to write the sequel because of the heroine. There is so much more to her flawed character. She was begging for another storyline.
Do you have any unusual writing habits?
Yes, my writing habits are unusual. Every eleven weeks, we graduate students take a break in our studies. I then plot and get to know my new characters then write about them.
What authors, or books have influenced you?
Authors who have influenced me are Terry McMillan, David Baldacci, James Patterson and Christopher Reich.
What are you working on now?
Currently I'm working on my graduate work in American history.
What is your best method or website when it comes to promoting your books?
In no particular order, I use Awesomegang, Kindle Mojo, Facebook, Twitter, GoodReads, Book Pimp, Get Down With The Awethors to name a few.
Do you have any advice for new authors?
Yes, I advise authors to start promoting months or weeks prior to your book's release. Get those reviews. Spend a little money. Get those pre-orders. Authors should step outside their comfort zone, purchase and read an interracial or African-American or Latino-American book. Follow these authors and tweet about them. Perhaps they will return the favor. Perhaps they will read and review your book or mention the mainstream author in an article, as I did.
What is the best advice you have ever heard?
If you don't have a following, then you must invest in promoting and advertisements.
What are you reading now?
I'm currently reading Ellen Carol DuBois's Feminism & Suffrage: The Emergence of an Independent Women's America, 1848-1869 as well as Anita Claire's Meet Me in Silicon Valley: The Juliette Trilogy.(The Princesses of Silicon Valley Book 1)
What's next for you as a writer?
In my next two-week break, I'm going to write Kept; Book Three as well as study the newest book marketing techniques.
If you were going to be stranded on a desert island and allowed to take 3 or 4 books with you what books would you bring?
Meet me in Silicon Valley by Anita Claire, The Devil's Cradle by Darcy Daniel, Imogene's Message by Christine Sherborne, Just Friends by Delaney Diamond
Author Websites and Profiles
Tracey Lampley Website
Tracey Lampley's Social Media Links
Goodreads Profile
Facebook Profile
Twitter Account