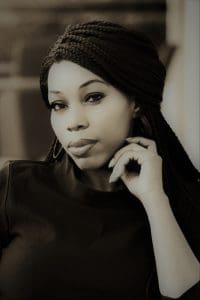 Tell us about yourself and how many books you have written.
I am a speaker, author (of course), radio show host, wife to a great man and army mom! Growing up in adversity lit a fire under me to not make the statistics true. I am way to stubborn for that! Reading and writing served as an escape for me. I wanted to be the black female Stephen King. I have authored 3 books and co authored 3.
What is the name of your latest book and what inspired it?
Motherless Child is the story of my life growing up with a mother in addiction. Society rarely thinks about children like me unless it is being used as a defense in court. I was born to defy statistics. My mother was a creative and talented writer before the weight of heartbreak and trauma led her into doing drugs. The story is about my journey including releasing her from my expectations. She was a whole person before she became my mother, but more importantly before she did drugs.
Do you have any unusual writing habits?
I only can write at night for some reason. If I am writing about a specific time in my life, I have to put on music from that period.
What authors, or books have influenced you?
Stephen King. I completed "IT" in 8th grade. It was so vivid and descriptive that I was terrified, but could not stop reading. I also enjoyed "Cane River" and "The Favorite Son."
What are you working on now?
I am currently working on an anthology with several co authors called "Through The Valley." It is about the lowest period in the writer's lives when they were so close to giving up, but didn't.
What is your best method or website when it comes to promoting your books?
I definitely use my social media and my radio show a whole lot.
Do you have any advice for new authors?
Just write! A lot of times we overthink and worry about the "look" versus the "feel." You can always pay someone to help with the look part, but the feel is all yours.
What is the best advice you have ever heard?
Your story made me cry and gave me hope, don't keep it to yourself.
What are you reading now?
Just finished The Bait of Satan, reading the Bible (over the year), and about to start Man's Search For Meaning.
What's next for you as a writer?
Besides the anthology, writing a fiction series about being a bonus mom.
If you were going to be stranded on a desert island and allowed to take 3 or 4 books with you what books would you bring?
IT by Stephen King
I Am Number 8 by John Gray
Where The Sidewalk Ends by Shel Silverstein
The Bible
Author Websites and Profiles
Valencia Griffin-Wallace Website
Valencia Griffin-Wallace Amazon Profile
Valencia Griffin-Wallace Author Profile on Smashwords
Valencia Griffin-Wallace's Social Media Links
Goodreads Profile
Facebook Profile
Pinterest Account