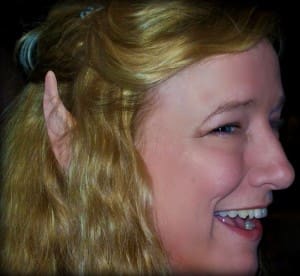 Tell us about yourself and how many books you have written.
I'm from Philadelphia, PA but now live in the wilds of Ohio *laughing* and my husband says I'm one cat away from being a cat lady! (but better looking. He's not stupid!) And I can't remember a time when I wasn't making up stories, even if they were only in my head.
I currently have 21 books published in a range of genres from fantasy to thrillers to romance – I bore easily – most to great reviews. Several of my books have been in the top 100 on Amazon and one or two have made the top 10.
After giving the traditional publishing route a try, I decided to Indie publish. I made a lot of mistakes, learned from most, and realized there were a lot of folks out there trying to figure it all out. So I created a Facebook page for Indie writers that's 2600 members strong.
What is the name of your latest book and what inspired it?
My most recent book was Shades – a horror novel when I'd thought I'd never write a horror novel. Although, to be honest, any good fantasy novel has some horrific elements. It was inspired by a few key elements – one of them a recurring dream I've had of being trapped in a basement. If you read the book, you'll recognize that scene. The other element was of a boss I had, and a corporate training adventure…
Do you have any unusual writing habits?
I always write a soundtrack to my books, it helps keep my mind focused. And I prefer writing either late at night or first thing in the morning.
What authors, or books have influenced you?
Sooo many. Verne and H.G. Wells. Tolkien. Harper Lee (To Kill a Mockingbird), Anne McCaffrey. Who did I forget…?
What are you working on now?
A sequel to my Servant of the Gods series… I haven't settled on a title yet.
What is your best method or website when it comes to promoting your books?
Either free or discounting my books on Amazon or Smashwords, then advertising through Pixel of Ink, E Reader News Today or Bookbub, but I'm always trying new sources. I'll try things before I recommend them to my group.
Do you have any advice for new authors?
Write. Don't worry about anything or anyone else. Write *your* story. When it's 'finished' send it to an editor, and write book two. And enjoy it!
What is the best advice you have ever heard?
Do the things that scare you most.
If you're not challenging yourself, if you're not a little scared that you're writing crap, you're probably not trying hard enough. Push your limits!
What are you reading now?
1941 – about the time period before Columbus. It's research for a new novel. Then I'll let the info stew for a while.
What's next for you as a writer?
The prequel to The Coming Storm.
What is your favorite book of all time?
Oh, there's too many to count! 20,000 Leagues, LOTR, Restoree….
Author Websites and Profiles
Valerie Douglas Website
Valerie Douglas Amazon Profile
Valerie Douglas's Social Media Links
Goodreads Profile
Facebook Profile
Twitter Account
Pinterest Account