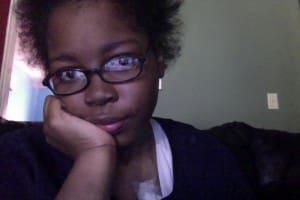 Tell us about yourself and how many books you have written.
I have four books currently published and am finishing up my fifth one while plotting the sixth one. I write both romance and erotica and I love it. I'm obsessed with Camaros, so much so that I'm sure it's completely unhealthy. I love playing The Sims on my downtime or playing video games at times. I battle an autoimmune disease and am currently on dialysis until I get a kidney. Thank God for writing. I'd probably go insane without it!
What is the name of your latest book and what inspired it?
I can't discuss the title at the moment because it's being queried out, but a song on my Spotify playlist inspired it. The concept of the song was everything that I wanted my characters to have. I know I'm super lame for being vague, but the song time is also the book title. I almost feel like a complete harlot because the song is actually a gospel song, but the book is an erotica, so…yeah. I probably just booked first-class tickets to hell for that one!
Do you have any unusual writing habits?
I can't write without applying lip balm. If my lips are dry, I'll be distracted from writing because I'm constantly touching my lips. I also have to have one leg thrown over the recliner I write in because sitting the "correct" way is SO overrated. Even if I'm not listening to music, my earbuds must be in or I'll think about them the entire time and get nothing done.
What authors, or books have influenced you?
I'd have to say Stephen King, Brenda Jackson, and the indie community. Seeing how hard everyone works and the amazing quality that comes from them influences me to always improve.
What are you working on now?
It's currently untitled at the moment (because every title that I think is full of geniusosity is TAKEN >.
What is your best method or website when it comes to promoting your books?
I haven't really explored a bunch of websites just yet. I'm still learning about a lot of them. If I had to name one, I'd probably say BookBub or something like it.
Do you have any advice for new authors?
Keep trying. You can't win them all. Just focus on the ones you CAN win and please them. It's a lot less stressful to do things that way.
What is the best advice you have ever heard?
Write what you love. You can't please anyone. Trying to please everyone is like shooting fish in a pond. You're going to always miss! Write what you'd love to read and you'll attract those who are meant to read and love your work!
What are you reading now?
Watch Over Me by Sydney Landon
What's next for you as a writer?
I hope to find an agent and be traditionally published. If not, I will continue to write and make my writing dreams come true on my own merit.
If you were going to be stranded on a desert island and allowed to take 3 or 4 books with you what books would you bring?
1. How to build a boat (because I don't want to end up like the people on Gilligan's Island).
2. Any Stephen King book
3. Angus, Thongs, and Full-Frontal Snogging by Louise Rennison
4. Pierced by Sydney Landon
Author Websites and Profiles
Victoria Bright Website
Victoria Bright Amazon Profile
Victoria Bright's Social Media Links
Goodreads Profile
Facebook Profile
Twitter Account
Pinterest Account