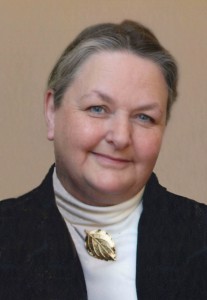 Tell us about yourself and how many books you have written.
Wendy C Giffen graduated from Homerton College, Cambridge. She is the author of The Selene Experiment, (first of a Sci-fi series), The Trustee (Science Fiction),and Around the Bend (Travel Stories) and is working on other books due out in 2015. She is a certified Psycholinguistic Hypnotherapist, an erstwhile teacher and potter, living on Salt Spring Island.
She enjoys witty fridge magnets, loves dawns, and driving a pony and trap. While she dislikes long car or plane journeys she has lived in several countries and visits many more. A reluctant attendee at the gym, she happily takes her three dogs for numerous country walks.
"I have written quiet a few books, but luckily many were lost in moves or when computers crashed. I have two more books coming out in 2015, but the second book in the Selene series will be out in 2016, along with the five books of the Human Alien series. The book I have just had published, The Trustee, is a stand-alone novella that I really enjoyed writing! It starts deceptively simply, and makes you feeling good. I won't say any more!"
What is the name of your latest book and what inspired it?
The Trustee was published near the end of August. I wrote it partly as a reaction to a comment a fellow author made to the effect that only miserable books were 'real' and reflected the human condition.
There is misery in the world, and not only do I not want to add to it, there is also a lot of decent and quietly noble people around too. I'd just rather write about them.
Do you have any unusual writing habits?
Wouldn't it be fun if I could say something like, 'I can only write if I'm sitting in a toga on a Persian rug.' Alas, mostly I sit on the sofa with three dogs and a cat snuggled around me. Others wise on cold rainy mornings I might write in bed, with any animal that snuck in when I wasn't looking. On lovely days I work on my rose draped, covered deck alone with family, animals and splashing fountain.
What authors, or books have influenced you?
I have been a voracious reader most of my life, and still try out new authors regularly, so choosing only one or two authors would be an impossible task. I love M.M. Kaye's books, but I also delight in Carola Dunn's Daisy Dalrymple series. How can one choose between Jane Austin and Agatha Christie when they are both perfect but for different moods?
I do love the rich texture of our language, wonderful descriptions but I know it doesn't fit in with the fast paced lives of most of our readers.
What are you working on now?
I am editing two of my books that have been waiting while I wrote the Human Alien series. One, A Tangled Web, about Portia who is a potter, but she is also fey, or has the 'second sight' as some call it.
Living on acreage on a piece of land that juts out into a large lake, that makes it as isolated as an island, her home is still close enough to the opposite shore that people from the small town there can boat to her house to take the variety of classes that offer instruction in the use of many mediums, including fabrics.
This set of classes starts much like any other…but for several people, life will never be the same again.
The other book is a science fantasy, Dragons Return, which takes place on Earth in three eras, the distant past, the present, and the distant future.
The second book in the Selene series is due out spring of next year, and I am so excited about that.
What is your best method or website when it comes to promoting your books?
I haven't been very good about promoting my books, in fact I didn't promote them so it was amazing I sold as many as I did, however I used your site, Awesomegang, for my last book and was very pleased with the result.
Do you have any advice for new authors?
I would say, write decent quality books, ones you won't be ashamed of, and accept you are now in the 'business' of writing and if you can't accept that you may have to accept that only you and your family may ever know your book exists.
What is the best advice you have ever heard?
My father told me, 'Never put in writing anything you wouldn't be comfortable to hear read out in court.'
Very good advice, but I have incredibly boring journals!
What are you reading now?
The Dead in Their Vaulted Arches by Alan Bradley.
What's next for you as a writer?
I often take a course in some aspect of writing that pushes me out of my comfort zone, one of these led to my writing the series whose working title is the Human Alien series. These are soft science fiction, and character driven. They are romances and while they are 18+, and so are hot romances, the apple doesn't fall far from the tree. They are about decent people, there is humour and mystery and are fun to read. I'm not sure I will do any 18+ beyond this series, and these could well link into the seven book Selene series…but you will have to wait and see!
If you were going to be stranded on a desert island and allowed to take 3 or 4 books with you what books would you bring?
If it were a desert island I would die of thirst long before I had read the first book, or of heat stroke during the first chapter, so I'm not going to agonize over that one!
Author Websites and Profiles
Wendy Cordner Giffen Website
Wendy Cordner Giffen Amazon Profile
Wendy Cordner Giffen's Social Media Links
Facebook Profile
Twitter Account