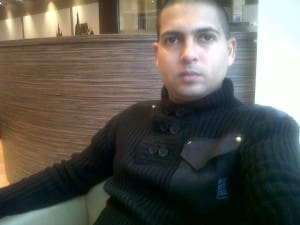 Tell us about yourself and how many books you have written.
I'm a certified engineer working in the technology field, who has a passion for writing science fiction stories based on scientific probability. This means that the technologies I describe in my stories could stand up to scrutiny and makes the story believable.
What is the name of your latest book and what inspired it?
I have recently completed Equinox: The return to Earth which is the conclusion to the Equinox trilogy. The story, while completely a work of fiction was inspired, in part, by my hometown and the characters borrow their personalities from people I've encountered there.
Do you have any unusual writing habits?
I write on my old Blackberry during moments of insomnia, which is fairly often. Only final assembly and editing of my stories are done on my PC.
What authors, or books have influenced you?
I'm a huge fan of Isaac Assimov & Greg Bear. These two authors have definitely influenced my writing.
What are you working on now?
I've just begun writing Equinox: Timeless, which follows from where the original Equinox trilogy left off.
Do you have any advice for new authors?
Write, because you enjoy writing and because you're passionate about telling your story.
What's next for you as a writer?
Aside from writing science fiction stories, I am also writing a teen fiction drama called Being Jason.
If you were going to be stranded on a desert island and allowed to take 3 or 4 books with you what books would you bring?
Definitely all Isaac Assimov titles as they are all quite long and should keep me entertained for a long time.
Author Websites and Profiles
Yusuf Shaik Amazon Profile
Yusuf Shaik's Social Media Links
Facebook Profile