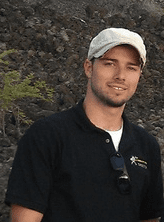 Tell us about yourself and how many books you have written.
I started writing when I was in middle school, as a way to escape the boredom of growing up in a small town. After the local bowling alley finally closed its doors one summer, I decided to start using my imagination coupled with a pen or pencil to relieve my desire to explore beyond home. To date, I have one published book on the market and I am working on another one that I hope to release soon.
What is the name of your latest book and what inspired it?
The title of my latest paperback is Pyramid Rising: Planetary Acupuncture to Combat Climate Change, and it was inspired by a correlation I found between earthquakes, natural disasters and places of power such as Stonehenge, Giza and many dozen other locations that are assembled on what is known as the World Grid.
Do you have any unusual writing habits?
Not that I am aware of, but I have a habit of writing about unusual things.
What authors, or books have influenced you?
There are so many authors and books out there that are worth mention, it's tough to determine which books or which authors have had more of an influence on how I write or what I write about. Graham Hancock and David Hatcher Childress are two authors that are big influences, both whom are still active writers and world explorers in search of Truth.
What are you working on now?
The title of my latest book is not set in stone quite yet, but so far I'm calling it "Island Files: Big Island, Big Mystery", and it was inspired by my experiences in Hawaii as an anomalous researcher.
What is your best method or website when it comes to promoting your books?
The best methods I've found for promoting my books is by word of mouth and by sharing them on Facebook with my friends and family. Of course my publisher; http://www.ShantiPublishing.com has a few tricks up their sleeves that I might be unaware of!
Do you have any advice for new authors?
My advice for any new author is something I keep in mind and try to do as much as possible, and that is to write at least one page of new material every day. If you think you're going to write an entire book in one sitting, think again. When I began my second book I felt completely overwhelmed but once I started accumulating page after page day after day, everything fell right in to plac
What is the best advice you have ever heard?
The best advice I've heard is called the Golden Rule, and it consists of doing to others what you want done to you.
What are you reading now?
I am currently reading "Blink" by Malcolm Gladwell.
What's next for you as a writer?
I suppose what's next for me is I finish my new book and get it on the market.
What is your favorite book of all time?
I don't necessarily have a favorite book of all time, it's really hard to pick just one. If I had to it would most likely be any book by David Hatcher-Childress, something about ancient mysteries or ancient civilizations.
Author Websites and Profiles
Zach Royer Website
Zach Royer Amazon Profile
Zach Royer Author Profile on Smashwords
Zach Royer's Social Media Links
Goodreads Profile
Facebook Profile
Twitter Account
Pinterest Account