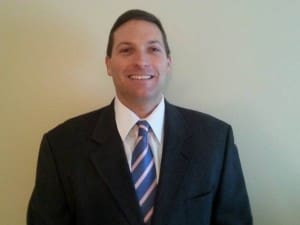 Tell us about yourself and how many books you have written.
I live in Raleigh, North Carolina, and I write true crime. I review all aspects of a given crime, but I focus primarily on verbal and written statements. I try to uncover hidden or implied meaning in what people say to better understand their thought-processes and motivations. I have written several short pieces and I have completed two books.
What is the name of your latest book and what inspired it?
"Isolated Incident: Investigating the Death of Nancy Cooper." Nancy Cooper was murdered in 2008 just outside of Raleigh, North Carolina, which makes it a local crime for me. She was beautiful, fun-loving, popular, and seemed to have the ideal life. As a result, her murder garnered a tremendous amount of media coverage. When law enforcement zeroed in on her husband, Brad Cooper, the case received even more attention.
My interest in this case was mainly driven by the misguided nature the police investigation and the appalling aspects of his prosecution and conviction. It was a huge display of injustice, coupled with the fact that Nancy's killer(s) remains at large. I felt I had to investigate further, which resulted in me writing a book about her murder and the aftermath.
Do you have any unusual writing habits?
I write as the mood strikes me, rather than on a consistent basis, and I rarely write in chronological order.
What authors, or books have influenced you?
I have learned a lot from many of the true crime books I have read, but my style is different than what is considered traditional true crime. I write with a more analytic approach. I enjoy Malcolm Gladwell's style of writing, though he is far from true crime. He presents a compelling argument, but his goal is to get you to think, rather than believe or agree with what he is writing.
What are you working on now?
I am in the idea phase for my next book. During this time, I do a considerable amount of research trying to find unsolved crimes that will interest me so much that I am willing to spend a year obsessing over it.
What is your best method or website when it comes to promoting your books?
I think word-of-mouth is the best form of book promotion. It requires having a strong social network, but most authors spend more time at home in front of the computer than out meeting people.
Do you have any advice for new authors?
Write and write and write. Capture everything on paper. Worry about the end goal and the organization later.
What is the best advice you have ever heard?
Stress is a result of how you react to a given circumstance, not what specific circumstance(s) you may face.
What are you reading now?
I am currently reading "Columbine." It has been slow going as I am more focused on writing than reading these days. However, there is one aspect of "Columbine" that sets it apart from most any other book I have ever read. It addresses head-on the complexities surrounding people's motivations without trying to place them into a narrative.
What's next for you as a writer?
Book #3, but I don't know when it will be completed or even the topic at this point. However, #3 is a certainty.
If you were going to be stranded on a desert island and allowed to take 3 or 4 books with you what books would you bring?
Though the point of this question is to illicit my list of great books, I would have a survival book, a medical book, and maybe one thought-provoking read, such as "Catcher in the Rye."
Author Websites and Profiles
John Taylor Website