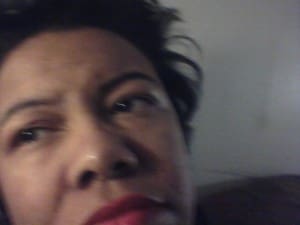 Tell us about yourself and how many books you have written.
I am a semi recovering teacher. I live in North Carolina in the US, and I would like to live in Europe in the future.
What is the name of your latest book and what inspired it?
It's called Hillary Hermes: Vampires vs. Witches
Well the main character is an alchemist named Hillary Hermes (like the Greek god Hermes). She awakes in San Juan County, WA in the body of Hillary Somers a college freshman and the oldest daughter of the Somers family. A group of vampires is determined to exterminate the last of the Somers (Hillary and her sister) and this starts a war between the vampires and the witches
Do you have any unusual writing habits?
I don't necessarily need a picture to write. I have a general idea of how they look in my mind. I have had artists draw the main characters. I have spent time just finding artists to draw. I have placed pictures on my blog. I usually spend a lot of time crafting the character, and I like it to be exact. In subsequent books I will just illustrate main characters. I think it gives the reader a good feeling of the world you are trying to create.
What authors, or books have influenced you?
Well Nicolas Sparks said with his first book he wrote one page a day and at the end of the year you have 365 pages. I try to write at least ten pages a week. So when the book first came out in March. I was obsessed with marketing. Now I've decided to put more energy into writing more books. I'm writing three books now. I will finish them by December.
What are you working on now?
I am working on three books now, Hillary Hermes: Thrice Greatest, Diana Deluna and the Archangels: Love, and Quantico.
What is your best method or website when it comes to promoting your books?
http://werecats.myblogsite.com
http://hillaryhermes.blogspot.com/
http://ylpbooks.blogspot.com/
Do you have any advice for new authors?
Learn to write everything,take every experience as a learning experience.
What is the best advice you have ever heard?
Don't take rejection personally, just get up and keep going.
What are you reading now?
I like fantasy, horror, and crime.
What's next for you as a writer?
I will finish three books this year.
Diana Deluna is a three book series, Hillary Hermes is a five book series.
What is your favorite book of all time?
The Historian
Author Websites and Profiles
YL Parker Website
YL Parker Amazon Profile
YL Parker Author Profile Other Bookseller
YL Parker's Social Media Links
Goodreads Profile
Facebook Profile