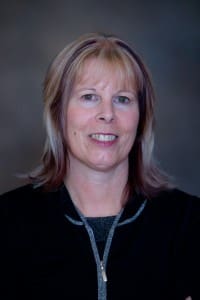 Tell us about yourself and how many books you have written.
My writing journey started in Australia about 10 years ago when I enrolled in a "How to write a novel" course. 20 minutes into the course I knew I'd found my calling.
I've writen several books since then – fantasy and children's.
The Windflowers Trilogy.
Book 1, Ferrasium.
Book 2, Golden Scarab.
NB: Book 3, Pyramidion due for release soon.
Witch-Hunt Series.
Book 1 : Lodestone.
NB: Book 2, Witch-Sniffer due for release soon.
Prophesy and Pirates.
Not currently scheduled for release.
Children's Fiction.
Hieroglyph.
Selected for 1 of 5 NZSA min-mentorships. 1st in series. Publication details not yet finalized.
Tails. 1st in The Silver Wishes Series.
Due for release 2015 Copy Press
What is the name of your latest book and what inspired it?
Lodestone (Witch-Hunt).
The research on witches was fascinating. I love poring through reference books.
Do you have any unusual writing habits?
Others describe me as "prolific!"
I can multi-task on several projects at once without mixing up the characters or plotlines. I "see" my stories as mind movies.
My writing fuel consists of liberal doses of coffee (espresso stovetop – life is way too short for bad/ instant coffee), chocolate (love most flavours – not a chocolate snob), and when needed –wine!
What authors, or books have influenced you?
I read many different genres, but my first love is fantasy.
Standout is Juliet Marillier (Sevenwaters Series, Fox Mask etc). She has a way of placing her characters into impossible and opposing situations, creating nail-chewing dilemmas.
The first fantasy I ever encountered was The Chronicles of Thomas Covenant by Stephen R Donaldson. This story had a profound effect on me by opening up the world of fantasy.
What are you working on now?
Hieroglyph. Children's novel. Did Ancient Egyptians visit Australia?
Work in progress – Masquerade. A dark romantic fantasy. Romeo and Juliet had their share of obstacles, but at least they were the same species!
Pyramidion, Book 3 of The Windflowers Trilogy.
What is your best method or website when it comes to promoting your books?
I tend to focus more on writing than promoting in the hope readers who love one of my books will read the others.
Sites I've found helpful include: Awesome gang / Book Goodies / World Literary Café / Author Marketing Club.
My own site is
Please drop by for a visit, I love hearing from readers.
Do you have any advice for new authors?
Writer's write! Focus on writing the best book you can for your readers. Revise. Revise. Revise! Get it professionally edited. Deliver quality.
What is the best advice you have ever heard?
Always be yourself … unless you can be a unicorn.
Dream … believe … do …
What are you reading now?
The King's Champion by Cas Peace.
Caressed by ice by Nalini Singh.
(Lucky me. In April I get to meet this NY Times bestselling author at a world building workshop).
What's next for you as a writer?
Transforming my Amazon ebooks into print via Createspace.
What is your favorite book of all time?
The Alchemist by Paulo Coelho.
This book has so many layers – just wonderful.
Dr Seuss – Sneetches on the Beaches.
Author Websites and Profiles
Wendy Scott Website
Wendy Scott Amazon Profile
Wendy Scott Author Profile Other Bookseller
Wendy Scott's Social Media Links
Goodreads Profile
Facebook Profile
Twitter Account