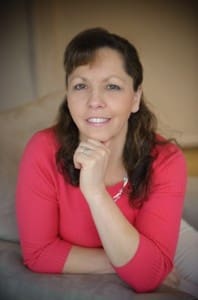 Tell us about yourself and how many books you have written.
My first Indie published YA novel, Molly finalist, HEAVEN IS FOR HEROES, came out in 2011, followed by FAB Five finalist, ON THIN ICE. My third book, SAVAGE CINDERELLA, is a 2013 HOLT Medallion and National Excellence for Romance Fiction Award (NERFA) winner and has over 1.2 million reads on Wattpad! I shifted away from contemporary YA romance when I had the idea for a dystopian trilogy, the Chronicles of Lily Carmichael. The first book in the trilogy, WANING MOON, won a place in the NERFA contest right behind SAVAGE CINDERELLA, a place in the Colorado Romance Writers Award for Excellence, and was a Merit recipient for the HOLT Medallion Awards. WESTERN DESERT, book two in the trilogy has some catching up to do, but it was just released in June of 2013 to great reviews. Hopefully, the reviews and awards keep rolling in! Book three is slated for fall 2014.
What is the name of your latest book and what inspired it?
WESTERN DESERT takes off where WANING MOON ended, sending genetically enhanced teens, Lily and Will, on a cross-country journey that leads them into action and adventure on their way to the Western Desert on a dangerous rescue mission. I wanted to take readers across a post-apocalyptic, sun-ravaged US in the year 2057 so they could see the possible outcome of a world gone astray. My hope is that YA readers will gain an appreciation for life as it is and understand that they are the hope for the future. Only if we all work together to take care of this planet can we heal it.
Do you have any unusual writing habits?
My office is in my living room. Since I spend so much time at my desk, I want to be able to stay involved with what's happening. My husband is always amazed that I can write and watch TV at the same time. I make very good use of the commercial breaks.
What authors, or books have influenced you?
I read all of the Nancy Drew series when I was in grade school, loving the mystery, suspense, action and camaraderie of the characters. Then I went through a short Stephen King phase, but couldn't handle the horror elements for long. My teenage life was scary enough! As a young woman, I turned more toward literary fiction and enjoyed the romance and artistry in books by Jane Austen and later, Barbara Kingsolver. My go to author for fantastic story telling and beautifully written prose is Diana Gabaldon and her Outlander series…brilliant!
What are you working on now?
I just completed the first draft of a new contemporary YA romance called PIECES OF LOVE. a story about a troubled teenage girl who is forced to stay with her grandmother for the summer. But when Ali gets into trouble one too many times, her grandmother decides a change of scenery is in order and takes her on a Mediterranean cruise. Where, of course, she meets a boy! I'm going to try to pitch this one to traditional agents and publishers as I believe this one fits the current market of what the industry is looking for. If I don't get any bites between now and February, you will probably see it on the Amazon and BN e-book shelves by March!
What is your best method or website when it comes to promoting your books?
Tough question! It has been different for each book because of how quickly the industry is changing. What worked for the first book ( a successful blog tour) didn't work as well for my next books. Paid advertising on sites like Book Bub, Pixel of Ink and Kindle Nation Daily were excellent ways to get books onto top 100 lists, but are much harder to get now, and more expensive as well. It's hard to justify the expense when it's not a sure bet as to whether you'll make back the investment or gain anything for your efforts. The same can be said for free runs. They aren't working nearly as well as they did a year ago.
My go-to plan is always to blast out to Facebook and Twitter and do a Goodreads giveaway to spark interest. Word of mouth is still the best advertising.
Do you have any advice for new authors?
Be patient and don't burn yourself out! overnight success is rare in this business and if you love to write, you have to keep that as your focus. Don't get too caught up in trying to "sell" your books. Do what you can, when you can and always come back to what is most important–creating the best book you can for your readers.
What is the best advice you have ever heard?
Life is too short to waste time and too long not to have any fun, so live every day to the fullest. To a writer, that translates to "write what you love".
What are you reading now?
I just finished WARNING SIGNS, by Katy Lee, and I'm starting into Kristan Higgins' latest, THE PERFECT MATCH.
What's next for you as a writer?
I'll be jumping into the third book in my Lily Carmichael trilogy and submitting PIECES OF LOVE to agents and editors to see if I can break into the hybrid model of publishing that is becoming so popular. The best of both worlds–maybe.
If you were going to be stranded on a desert island and allowed to take 3 or 4 books with you what books would you bring?
The Bible (NIV), the complete works of Jane Austen (I'd bring the condensed version which comes in one brick sized book). and the Marine Corps Survival Manual.
Author Websites and Profiles
PJ Sharon Website
PJ Sharon Amazon Profile
PJ Sharon Author Profile on Smashwords
PJ Sharon's Social Media Links
Goodreads Profile
Facebook Profile
Twitter Account
Pinterest Account