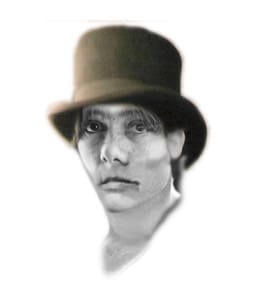 Tell us about yourself and how many books you have written.
I'm an academic, educated at Cambridge and have done a lot of writing, but to date only one fiction novel. I have others planned and expect to have a second release by next year.
What is the name of your latest book and what inspired it?
Jack Dawkins.
It is about the further adventures of the Artful Dodger from Dickens' Oliver Twist, when he returns to England as an adult. The demons of his past plague him as he tries to find his way in a rapidly changing Victorian England with limited training for ways in which he can make a living, which naturally leads to the familiar world of crime in which he grew up. However, maturity and experience have brought him to a place in his life where he wishes for somthing better.
Do you have any unusual writing habits?
Writing itself is an unusual habit, but my oddest quirk is that I like to write in the early morning hours when I am still half asleep.
What authors, or books have influenced you?
Charles Dickens, Douglas Adams, Bill Hicks, T.S. Eliot, Anthony Trollope and many in the Historical Fiction field.
What are you working on now?
I have a certain fascination with Alaric I who was king of the Visigoths until the year 405. Little is known about his personal life, so I'm having to dig deeply to find out details of history before I start to fill the blanks with artistic license.
What is your best method or website when it comes to promoting your books?
I think that one's own blog or website is the most important for promotion. All the rest are merely to drive traffic to the source of information.
Do you have any advice for new authors?
Edit properly. You cannot see your own typos, so get at least one other pair of eyes to read through and red pen them.
What is the best advice you have ever heard?
My favourite piece of advice came from a film about Cassnova. "Be the flame, not the moth."
What are you reading now?
I'm currently reading a few books for review. I've just finished a charming story called The Saltwater Ghost by Shiela Jane.
What's next for you as a writer?
I will be getting to work on Alaric as soon as I finish some promised reviews. I've sent out several review copies of Jack Dawkins and can only wait for their results, some of which are not expected until July.
What is your favorite book of all time?
Oliver Twist, by Charles Dickens. Can you tell?
Author Websites and Profiles
Charlton Daines Website
Charlton Daines Amazon Profile
Charlton Daines Author Profile Other Bookseller
Charlton Daines's Social Media Links
Goodreads Profile
Facebook Profile
Twitter Account
Pinterest Account