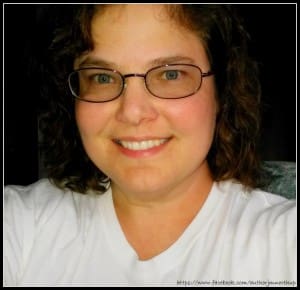 Tell us about yourself and how many books you have written.
I am an American author with the independent publisher, CREATIVIA. I debuted my writing career with my novel, FEARS OF DARKNESS. I followed the release of my first book with SOUL SEARCHING: A Novella of Poetry and my second novel, A PRISONER WITHIN. I just completed my first middle grade book, the first installment to The Adventures of Boris and Olga Series, entitled, FELINE FASCINATIONS: A Forever Home. I am currently working on completing the prequel to FEARS OF DARKNESS and second installment to The Fears of Dakota Series, A RIPPLE OF FEAR!
What is the name of your latest book and what inspired it?
As I just signed on with Creativia, both FEARS OF DARKNESS and A PRISONER WITHIN are being re-published as second editions. I'm very excited about this because they will have updated cover art and professional editing! This is important to me because I want to give my readers the best product I can.
I am currently working on A RIPPLE OF FEAR. It is actually the prequel to my debut novel, FEARS OF DARKNESS. I hadn't intended to write a series based on my first book, but it was so well received by my readers that they requested I write more! That is really flattering and I'm thrilled to comply; after all, a writer only exists because of their readers!
A RIPPLE OF FEAR is meant answer some of the questions my readers had about the characters and story line that was not included in the first book. The second installment to my Fears of Dakota Series is about the build up of the war, the blossoming of Chris and Dakota's romance, and the unique upbringing of the three sisters.
Do you have any unusual writing habits?
I don't know that I have any unusual writing habits because every writer has their own personal way of approaching a story. I think for me, I want to make my readers feel something, so I tend to have more imagery to make you feel the pulse of the tale. Maya Angelou once said, "At the end of the day people won't remember what you said or did, they will remember how you made them feel" and I believe that is true; this is sort of the premise of which I write from. It my readers can't connect emotionally to my work then they won't enjoy the adventure of it.
What authors, or books have influenced you?
This is so hard because I have so many! Of course, I love Shakespeare; his plays and his poetry, with TAMING OF THE SHREW being my favorite. I have always been influenced by the poetry of Robert Frost and the short stories of Ray Bradbury (his piece, THE LOTTERY still keeps me from buying "scratchers!" LOL). Jean M. Auel's Earth's Children Series was probably the most influential body of work for me until I was introduced to the First North American Series by Kathleen O'Neal Gear and W. Michael Gear. Historical Fiction is totally my favorite genre and I have to say that Kathleen O'Neal Gear is by far my favorite author! Still, I am a huge fan of the Twilight Series and Stephenie Meyer. It was actually her success story that finally motivated me into putting pen to paper. My other favorites include Charlaine Harris, Suzanne Collins, and Veronica Roth.
What are you working on now?
While I am focusing on completing A RIPPLE OF FEAR, I am continuing to research and develop my future projects. These include additional stories for both the "New Adult" series, Fears of Dakota and the "middle Grade" series, The Adventures of Boris and Olga. I enjoy trying new things and challenging myself as a writer, but I also want to be personally connected to each of my stories. I want to entertain my readers while sharing a piece of who I am with them and hopefully encouraging them to look at the world in a new way.
What is your best method or website when it comes to promoting your books?
Honestly, I am still very new at all of this. I have been learning so much since my amazing publisher signed me on, but there's still so much more to explore. Still, I have been using my author Facebook and Twitter for the bulk of my promotions. I have a blog that allows me to connect with Google+ and Good Reads is a fantastic resource. I think it is really cool to have an Amazon author's page too! I know my publisher is working to create a personal website for me as well, so that's exciting and something to look forward to!
Do you have any advice for new authors?
I guess my personal advice is to approach your work as a reader yourself. Is your tale interesting to you and do you enjoy it? Does the story connect to you and flow as you read it? If you cannot enjoy your own work then no one else will enjoy it either. You need to write from your creative heart and not worry about your target audience or so-and-so's opinion. Your work needs to come from and mean something to you or it won't be the magic a book should be.
What is the best advice you have ever heard?
I am inclined to say, "Don't be a dick!" LOL Seriously though, that perfectly paraphrases "The Golden Rule" for me. I mean, I truly believe that we need to treat people the way we want to be treated. this means that I need to uphold all the values I want in someone else in my own person. Some days I'm exceptional at it and other days, I fall incredibly short from my standard of existence. Still, "nobody's perfect!"
What are you reading now?
I about to finish reading the Divergent Series by Veronica Roth and starting the debut release of my friend, VR McCoy's, entitled, "Shaman: The Awakening!"
What's next for you as a writer?
I'm finishing A RIPPLE OF FEAR. Though I jot down my ideas for other projects, I try to stay true and focused on the manuscript I am working on. I want to quality work so I feel that is best accomplished when I allow my mind to exist in the current story. That being said, it will be interesting to see what inspiration strikes me next!
If you were going to be stranded on a desert island and allowed to take 3 or 4 books with you what books would you bring?
Can I have my eReader with an unlimited power source, WiFi, and unlimited credit card for book purchases? LOL
If I could only pick 3 or 4 books then I would say:
1) The Bible because it has so many stories, as well as, beautiful poetry in it. It is like a library in itself!
2) RAISING ABEL by Kathleen O'Neal Gear and W. Michael Gear.
3) BREAKING DAWN by Stephenie Meyer (it's my favorite book of from the series).
4) CLAN OF THE CAVE BEAR by Jean M. Auel.
There's so many books I love that it is really hard for me to select only a few. Most of my favorites are a part of a larger collection that it kills me to even think of breaking up the series! LOL
Author Websites and Profiles
J.M. Northup Website
J.M. Northup Amazon Profile
J.M. Northup's Social Media Links
Goodreads Profile
Facebook Profile
Twitter Account