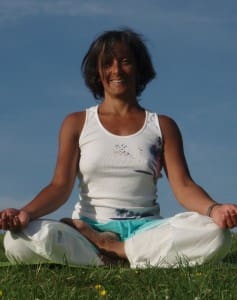 Tell us about yourself and how many books you have written.
I'm an avid reader who loves all books that are able to grab me by the hairs and pull me through the story. But I'm also an author who doesn't let herself be narrowed down to any one genre. I've written a lot of short stories, some published traditionally in anthologies and others I've independently published with the help of a great editor.
There's Red Gone Bad, fairy tales how they were before Disney got a hold of them.
Heaven's Closed, two magical shorts of which one won a Writer's Beat contest.
A Menu of Death, a collection of blood-curdling tales you may not survive.
And then there is my erotic novella Bound.
At the moment I'm working on two more shorts, and three full length novels.
But when not reading or writing I can be found either in the greenhouse looking after my tomatoes, or I'm taking a hike, to enjoy my own baked cake, or brownies when I get back.
What is the name of your latest book and what inspired it?
My latest book is A Menu of Death and it was inspired by human behaviour. Or rather the behaviour people like to deny or hide.
Do you have any unusual writing habits?
Not that I'm aware of, unless being sat on the sofa, legs under the duvet, laptop on the knees, with the television, or radio, on is an unusual writing habit?
What authors, or books have influenced you?
Ah, the question you all want to ask. To be honest, I'm not sure, I have such an eclectic taste in reading I can't really say which one influenced me most.
What are you working on now?
Two shorts, one a christmas joyful story and the other a campy B-movie themed flash.
A full length novel, working title Origins Reveiled. This one is in the final stage of editing after gone through 10 drafts in the past three years.
Another novella, working title Hunter, second draft at the moment.
And one more novel, which doesn't even have a working title yet, but the story is done, it needs fleshing out. First draft stage.
Plus I have a ton of ideas for more. 🙂
What is your best method or website when it comes to promoting your books?
I think Twitter seems to work best, but I rarely ever twitter 'buy my book' or 'another great review' I twitter about other authors, books I've read and reviewed, and content on my blog or website. It seems that it does make people curious enough about my books to seek them out and buy.
Then I use the Google+ community I'm a moderator on and a few Facebook groups, but on facebook I'm more networking with other authors than I feel it's a social media platform where I've actually picked up readers. Wait, there are of course the Book Junkies on Facebook (aka The Evil Book of Faces as I call it) Those are a bunch of hardcore readers and great friends, but their group is used by me as a reader because they, like most readers, are sick of authors who just come in and promote their stuff.
Do you have any advice for new authors?
Yes, make sure your work is properly edited after you have made sure the story contains no plot holes, inconsistencies, too much suspension of belief.
i.e. make sure your work is worth the reader's time and money.
Don't just rely on the word of your friends and family when they tell you your writing is great, have honest, reliable beta-readers who will tell you the truth and don't take critiques as a personal assault, but learn from it to improve your writing.
What is the best advice you have ever heard?
Read your dialogue aloud.
A surefire way to hear if your characters have a natural way of speaking.
What are you reading now?
I'm reading Full Marks by Neal James, September Ends (sixth time because it is just too good) by Hunter S. Jones, and The Followers by Evan Bollinger. But I might just read a zombie short during my lunch break, just because I could use some gore right now.
What's next for you as a writer?
Eh? Keep on writing and promoting my books? The book signing I have coming up November 26th in Kingsteignton at the Costa Coffee shop?
What is your favorite book of all time?
Unbearable Lightness of Being by Milan Kundera, Watching Swifts by R.J. Askew, September Ends by Hunter S. Jones, and Let the Right One In by John Ajvide Lindqvist.
Author Websites and Profiles
Lucy Pireel Website
Lucy Pireel Amazon Profile
Lucy Pireel Author Profile on Smashwords
Lucy Pireel's Social Media Links
Goodreads Profile
Facebook Profile
Twitter Account