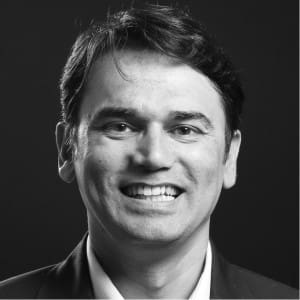 Tell us about yourself and how many books you have written.
I am an author primarily focusing on Project Management and Digital Marketing domains. I have written 5 books in Project Management domain and 3 in Digital Marketing domain.
What is the name of your latest book and what inspired it?
The name of my latest Kindle book is 'Crack the New (2016) PMP® Exam in 4 Weeks'
For past 2+ years I have helped thousands of project management professionals around the world prepare for their PMP certification exam, and ace it through my blog PMExamSmartNotes.com. I have coached over 657+ students to reach their PMP goal. His first Kindle book is the direct result of this years of work.
Do you have any unusual writing habits?
I usually write in chunks using a mindmap approach. Since my books are non-fiction this approach helps me get over the proverbial writers block.
What authors, or books have influenced you?
I follow many authors for their style, most of which are business authors such as Seth Godin, Tim Ferris or Gary Vaynerchuk.
What are you working on now?
I'm writing a business book on blogging currently, scheduled to be released in Q2 of 2016. It will be a book series.
What is your best method or website when it comes to promoting your books?
I usually try to build audience before authoring a book. This way I can survey them, understand their needs and write accordingly. This ensures certain level of success. I promote socially, through book promoting sites and to my list.
Do you have any advice for new authors?
Try to match your area of strength and needs of your market. Survey the market, understand what is that people are expecting and write to it.
What is the best advice you have ever heard?
For non-fiction books include lot of proof (stats and numbers), and use teasers to create expectations for your book among target audience.
What are you reading now?
Unleash the power within – by Tony Robbins
What's next for you as a writer?
My focus right now is to complete the my upcoming series on blogging.
If you were going to be stranded on a desert island and allowed to take 3 or 4 books with you what books would you bring?
Biographies of successful entrepreneurs of all time.
Author Websites and Profiles
Shiv Shenoy Website
Shiv Shenoy Amazon Profile
Shiv Shenoy's Social Media Links
Facebook Profile
Twitter Account