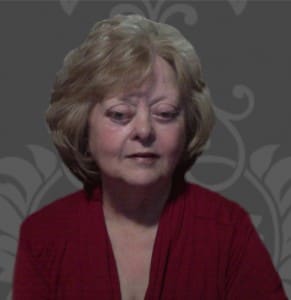 Tell us about yourself and how many books you have written.
Having been at this a while, I've written well over thirty books, and I have nearly as many that I haven't published because they're just not like I want them…yet. I've also written some nonfiction books, hundreds of articles and for years, I've written a weekly column for the Social In Global Network. I'll never forget the feeling of selling my first book, which I dedicated to my mother. When I put it into her hands, she burst into tears as only a lifelong book-lover would. It was one of the most memorable moments in my life and meant far more than winning awards or the times I've made the USA Today Bestsellers list. Moms have awesome power, don't they?
What is the name of your latest book and what inspired it?
Her Perfect Life is the book that has my focus now. I first wrote it several years ago, but then rewrote it and made it part of the Reunited Hearts series. There are three of them–all reunion stories–but atypical reunions. In Her Perfect Life, Katie has been a POW for six years when she's finally rescued. Dreams of getting home to her family kept her going all that time, but when she does, she discovers home isn't there anymore. The sexy co-pilot who'd been with her just before her capture is still there. Her husband and children buried her and moved on. He's remarried and the children love their step-mom, who's a good woman. Katie can't even not like her! She's suffering PTSD, and trying to determine what's real and what's not, and that's hard. So is trying to come to grips with the perfect life she's lost. But with her co-pilot, she discovers something amazing: her perfect life hadn't been so perfect. And so now she's determined that her previous captors will not take any more from her. She will rebuild and create a new perfect life. Katie's courage, her coping with loss and yet trying to do the right thing for everyone for the right reasons made writing this book irresistible to me. I laughed, I cried, I rode the roller-coaster emotions with her. And what a ride!
The inspiration for the book was a news clip I heard on TV. It was "no man left behind." Yet there was a solider during the first Iraq war who was left behind. But he wasn't forgotten. That's been resolved now but it hadn't been when I wrote the book. I wanted to remember. I didn't want to forget him or his family. Katie came to mind and stayed. CD proved to be a wonderful hero, and I really fell in love with him. I had to write the book. Just had to know what happened to them.
Do you have any unusual writing habits?
Unusual? Well, I guess that depends on how you define unusual. I love writing. It's been a lifelong love affair. My habit is to write as much as I can all the time, except for Sundays. That's about the only true habit. I love taking risks. I love trying to mix genres and disparate things that don't typically belong together. I love different and unusual and twists. I really love twists.
Oh, I thought of a habit. Before starting a new novel, overtime I tell myself I'm going to write a simple story. I fail a hundred-percent of the time. 🙂 But that's okay. When you love twists and the unexpected, you're bound to cruise right past simple. I'm fine with that.
What authors, or books have influenced you?
Nina Coombs Pykarre probably had the greatest influence on me when it comes to writing. She edited (read that: bled red) over my first three books. No one pen could hold as much ink as showed up on my pages. I chuckle as I write that because I was mortified at the time. Today, I'm just so grateful for all her work. She made me a better writer, and she did it constructively. I'm grateful.
For years, I was a top ten bestseller junkie. If a book was in the top ten, I read it. So all of those authors influenced me. So did several others, where I read their books and skipped large chunks because they were boring me to death (I try really hard to leave out those parts in my books, and that too is influence).
What are you working on now?
A few months ago, I wrote a book called THE MARKED BRIDE, which is in the Shadow Watchers series. Right now, I'm working on the next book in that series, THE MARKED STAR and I'm researching for the third book in that series, THE MARKED GENTLEWOMAN.
I introduced the Shadow Watchers is my Crossroads Crisis Center books, and hooked up two Shadow Watchers in it. But that left three good men. I had to write their stories! So Tim's is in Bride, I'm writing Nick's in Star, and then Sam's will be in Gentlewoman. My Alabama redneck is going to hook up with a Senator! What fun!
What is your best method or website when it comes to promoting your books?
I send out a newsletter to readers who sign up for it, letting them know when I release a new book, or when books go on sale. (Everyone needs to save money these days!) I also post on my website, in the news and coming sections and there's a spotlight also.
If I can manage it, I'll do a chat video to share news, too.
Do you have any advice for new authors?
Tons and tons of it. On my website (www.vickihinze.com) there's a section called Writers Zone. In it there are videos and podcasts, chat sessions and hundreds of articles on writing–craft, business and life.
There are many more articles that pertain to writing in the blog–My Kitchen Table, which is also on that website.
What is the best advice you have ever heard?
Love what you write. If you can quit, do it. If you love it, you won't be able to quit. That love will give you the discipline and enthusiasm you need daily to give readers all you've got to give–and if you can't give readers your all, don't bother writing. They deserve your best.
What are you reading now?
I'm researching and writing so I'm not reading within my genres right now. I am taking James Patterson's Masters Class.
What's next for you as a writer?
Well, I have over 50 projects in some stage on my computer to choose from at the moment. So I'm not sure. I'd thought to go for one specifically, but then I got this really amazing idea for a book that is nagging me to death because this woman finds herself in a baffling situation and has no idea how she got there, why she's there, or who is trying to kill her for being there. I'm totally intrigued by her and her situation and I think I'm going to have to write her story to find out the answers. She can't hardly tell me what she doesn't know, so I guess we're going to have to write to discover the truth together. I'm worried for her, though. Who did this stuff to her? How? Why? And how in the world is she going to find out?
I don't have a clue–yet. You see why she's snagged me. Yes, I think I'm going to have to write her story. Can't just leave the poor woman hanging there!
If you were going to be stranded on a desert island and allowed to take 3 or 4 books with you what books would you bring?
The Bible would be the first. If I've got to cope with all that, I need ammo. Definitely the Bible. If something's happened to a human being, it's in there. So with it, I'm covered.
Author Websites and Profiles
Vicki Hinze Website
Vicki Hinze Amazon Profile
Vicki Hinze's Social Media Links
Goodreads Profile
Facebook Profile
Twitter Account
Pinterest Account