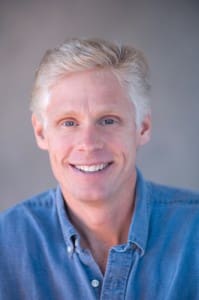 Tell us about yourself and how many books you have written.
I'm an award-winning journalist and author who has written seven books, including "Blades of Glory: The True Story of a Young Team Bred to Win" and "Hammerin' Hank, George Almighty and the Say Hey Kid." I've freelanced for the past 30 years, and my articles have appeared in more than 100 publications, including Men's Journal, Reader's Digest, Runner's World, Sports Illustrated and Utne Reader. I did my master's in creative writing at Boston University, where I studied with Saul Bellow and Derek Walcott.
What is the name of your latest book and what inspired it?
"Hank Greenberg: The Hero of Heroes" published by the Penguin Group in March 2013. I was working on an article about Greenberg's ninth-inning grand slam that clinched the pennant for the Tigers on the final day of 1945 when I realized that there was more to his story than a single dramatic home run. There had not been a definitive biography written about him, so I decided to do it.
Do you have any unusual writing habits?
I'm afraid I'm rather boring in this regard. I write best in the mornings, so I try to keep that time of the day free to write, but I will admit that I often dawdle with my children (daughter 13, son 11) and wife instead of heading up to my office to write.
What authors, or books have influenced you?
So many, it's hard to name them all. I love the ambition, humor and sentences of David Foster Wallace;, particularly in Infinite Jest; the moral balance of Harper Lee's characters in To Kill a Mockingbird; the moral complexity and lyricism of Toni Morrison's Beloved; the narrative of Truman Capote's In Cold Blood; the pathos in Alan Paton's Cry My Beloved Country; the insights of Tolstoy; Flannery O'Connor's line from "A Good Man is Hard to Find": "She would of been a good woman if it had been somebody there to shoot her every minute of her life." There are many others: Man's Search for Meaning, Great Gatsby, Raymond Carver, Dante, Shakespeare, Cervantes, and on and on. I tend to like certain aspects of whatever I'm reading at the moment–Louise Erdrich's Round House is the best novel I've read so far in 2013; Michael Lewis's Moneyball best nonfiction–but the aforementioned are authors and books who have made a lasting impression.
What are you working on now?
I'm working on a book about the relationship between Juan Marichal and John Roseboro. The two men had a famous fight during a baseball game that haunted both of them. They eventually reconciled and became friends, so it became a story about forgiveness and redemption. Deadline is September 1. The book will be out next spring.
What is your best method or website when it comes to promoting your books?
I have my own general website: www.johnrosengren.net. I also set up a specific one for my latest book: www.HankGreenberg.net I have used social media with Facebook and Twitter to promote the last one. I have also used Goodreads some but am still trying to figure it out. I could do more on amazon.com, I know. I'd welcome any tips from others on the latter two.
Do you have any advice for new authors?
Pick a subject that you're passionate about because you'll be spending two or more years with it. Also, I believe strongly in the power of narrative, that that's what draws in the reader. Finally, there's no substitute for good, clear writing.
What is the best advice you have ever heard?
When I was young, recently out of college and before my MFA, I took a magazine writing course at the Loft Literary Center in Minneapolis. The seasoned freelance writer teaching the course encouraged us students, if we were serious about freelancing as our career, to hang around the University med school so that we might meet and marry a future physician who would be able to support us one day. I didn't marry a physician but my wife now has a "real job" and I must say it helps to have someone in the household bringing in a regular paycheck.
What are you reading now?
Daniel Max's biography of David Foster Wallace, "Every Love Story is a Ghost Story."
What's next for you as a writer?
I am exploring several book ideas to start when I finish the current project. I'm also reviewing a forthcoming collection of letters from J. F. Powers called "Suitable Accommodations." I studied with Powers as an undergraduate at St. John's University.
What is your favorite book of all time?
"War and Peace" by Leo Tolstoy
Author Websites and Profiles
John Rosengren Website