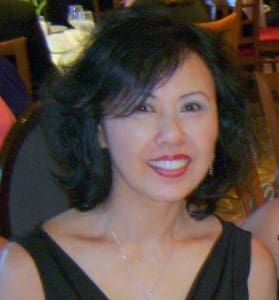 Tell us about yourself and how many books you have written.
I am a Chinese medical doctor, eastern/western nutritionist, intuitive healer, author, and columnist. I frequently lecture in alternative health workshops and writes regularly for health magazines. I also lead meditation classes focusing on "how to activate our own divinity."
What is the name of your latest book and what inspired it?
Title: The Seed of Christ/Buddha within You
I was inspired by many spiritual seekers, Hindu or Buddhism-based thinkers, but mostly by my spiritual teacher whose name is Simon Kim.
Since I was little, I've been thinking about weird questions such as why was I born, where do I go after I die, what's the real purpose of my life, etc. I've had a pretty fulfilling life, yet deep down, I've felt lost and agonized for not knowing "why do I even exist." To search for answers, I've meditated for decades, attended numerous spiritual workshops, read whatever spiritual books I could get. But nothing really gave me lasting effects.
Then, I've found a most incredible spiritual teacher who was entirely different from self-claimed gurus. He had answers for every single question I've been asking. In particular, I was mesmerized by one of his book, originally published in Korean in 2009. It was so powerful, deep, uplifting that I decided to rewrite his book in English. I was hoping the book would convey the main message: we do not need suffer (from external realities) as we are already divine creatures with infinite potential.
Do you have any unusual writing habits?
Not really. I tend to write as if they are in spoken languages.
What authors, or books have influenced you?
Rumi, I am That by Sri Nisargadatta Maharaj, D.E.Harding, Ramana Mahrashi, Lama Surya Das, Thich Nhat Hanh, etc.
What are you working on now?
Another book on spiritual awakening focusing on how to apply spiritual wisdom in our daily lives. I am also writing a book on Chinese medicine, especially for emergency cases.
What is your best method or website when it comes to promoting your books?
I think amazon's author central is pretty cool. Actually, I really do not know that much about book promotion. I am excited to have found Awesomegang–what an awesome name!
Do you have any advice for new authors?
If you have a compelling story to tell, just write it, with your heart, not with your brain.
What is the best advice you have ever heard?
Underneath your utterly small outer self, your immense real Self is shining through 24/7.
What are you reading now?
Thich Nhat Hanh's The Art of Elevating Humanity
What's next for you as a writer?
I haven't thought about this topic. I will see how it goes.
If you were going to be stranded on a desert island and allowed to take 3 or 4 books with you what books would you bring?
Simon Kim's My Amazing Self.
Nisargatta's I am That.
Herman Hesse's Siddartha
Author Websites and Profiles
susanna eun Website
susanna eun Amazon Profile
susanna eun's Social Media Links
Facebook Profile
Twitter Account
Pinterest Account