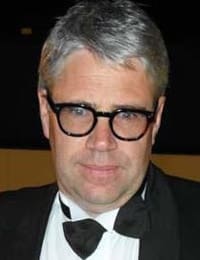 Tell us about yourself and how many books you have written.
I'm a journalist by day so I write all the time, but when it comes to books, to be honest I've only written one. The problem was it was 636,000 words long (which is 25% bigger than "Lord of the Rings"). That isn't for want of harsh editing either, I might add.
OK I admit, it was always going to be a trilogy, but it's a whopping trilogy so it's now also available as a sextet, but you can buy the whole thing as one very large file – it's too big to print.
What is the name of your latest book and what inspired it?
The whole story is called "Changels Genesis", of which "Changels Initiation" is part one and available separately. I wanted to write an action adventure story with young teenagers in it that was set in the real world. I guess my guiding question was "so if you have special powers, how could you really make the world a better place?" To a certain extent I was inspired by a friend of mine from Cambodia who was a child soldier under Pol Pot. It made me realise just how little the average young adult in the West knows about the worlds that their refugee classmates come from and what needs to happen.
Do you have any unusual writing habits?
"Changels Genesis" was written on an HTC Touch Pro 2 cell phone. It's an old Windows 5 phone but it has a slide-out physical keyboard and excellent integration with Word. I wrote much of the book on public transit in my home town of Wellington, New Zealand. I find writing on the hoof, as it were, much easier than sitting at a screen watching the cursor blink at you.
What authors, or books have influenced you?
I have to admit I was influenced by "Lord of the Rings", because I find it inherently racist, and that annoyed me. "Harry Potter", because while I loved the emotional struggle of Harry I found the forces of antagonism weak. Authors who I have learned technical tricks from include Ursula le Guin, John Fowles and Robert McKee. Other influences for this book include Shakespeare and Bram Stoker.
What are you working on now?
Part seven of Changels, and another science fiction comedy set on a future farm.
What is your best method or website when it comes to promoting your books?
I don't know yet. Goodreads certainly isn't.
Do you have any advice for new authors?
Don't hide in your garret. Get out, talk to other writers, join groups. You learn so much you won't find out by yourself.
What is the best advice you have ever heard?
Lao Tze's homily on kindness. "Kindness in words creates confidence. Kindness in thinking creates profoundness. Kindness in giving creates love"
What are you reading now?
The Monuments Men
What's next for you as a writer?
More writing. But I bet everyone says that.
If you were going to be stranded on a desert island and allowed to take 3 or 4 books with you what books would you bring?
The Collected Poems of TS Elliot. It's a book I have read all my life. The Collected Works of William Shakespeare. That's all the stories dealt to. Eric Newby's" Traveller's Tales" which is full of wonderful small anecdotes of travel through the ages. And the "SAS Survival Manual" because I'm a practical person and I like their advice that "any fool can suffer in the wild, it takes knowledge to
Author Websites and Profiles
Peter King Amazon Profile
Peter King's Social Media Links
Goodreads Profile
Facebook Profile
Twitter Account