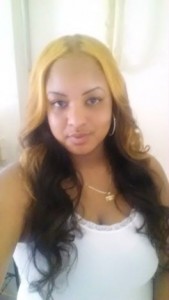 Tell us about yourself and how many books you have written.
My name is Betricia and I am currently a stay at home mom. This is the first book Ive written which is a children's book.
What is the name of your latest book and what inspired it?
"Jada Sundae And The Gumdrop Fairies Rescue"
My oldest daughter is the inspiration for this book. Her big imagination and even bigger sweet tooth is what helped me to create this book.
Do you have any unusual writing habits?
I usually wake up in the middle of the night and write.
What authors, or books have influenced you?
I've been a Harry Potter fan since the very first book and it opened me up to writing.
What are you working on now?
Im working on another book in the Jada Sundae series.
What is your best method or website when it comes to promoting your books?
Facebook and Amazon
Do you have any advice for new authors?
Dont give up EVER!
What is the best advice you have ever heard?
Dont promote keep writing!
What are you reading now?
The Mortal Instruments Series
What's next for you as a writer?
To create a childrens tv show
If you were going to be stranded on a desert island and allowed to take 3 or 4 books with you what books would you bring?
The House Of Night Series
Betricia Santiago-Blue's Social Media Links
Goodreads Profile
Facebook Profile