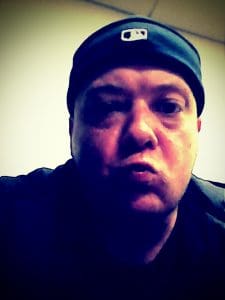 Tell us about yourself and how many books you have written.
I am from Ny and lived in California and the Southwest. i have written two documentaries, four books and three screenplayes feature length. I have written Six LP's and Five EP's of Music. I published a phone interview with Music industry Retail Store Liquidators.
What is the name of your latest book and what inspired it?
Light of a New Day. it was inspired by lonliness and the desire to escape the mundane of ordinary school life.
Do you have any unusual writing habits?
I write one chapter per day writing. No more, no less.
What authors, or books have influenced you?
The Art of War, Sun Tzu, Miltary Methods,Sun Pin,
Tao te Ching,
Brave New World,
Invisible Man Ralph Ellison, Hagakure, 21 Lessons of Merlin, Mists of Avalon
richard Wright, James Redfield, David Icke, Stephen King, 1984, the Gospel of John and the Book of Revelation
What are you working on now?
Editing the sequel to Light of A New Day, and a story about Pirates.
What is your best method or website when it comes to promoting your books?
http://www.amazon.com/Light-New-Day-Damian-Forest/dp/1532829744/ref=sr_1_1?ie=UTF8&qid=1461895911&sr=8-1&keywords=damian+forest+light
Do you have any advice for new authors?
keep going
What is the best advice you have ever heard?
Smoke Em if you Got Em.
What are you reading now?
A book on Physics in Movies, and a book on Event masnagement planning
What's next for you as a writer?
Screenplays and Job applications at a Corporate TV Station
Author Websites and Profiles
Damian Light Amazon Profile
Damian Light's Social Media Links
Facebook Profile
Twitter Account