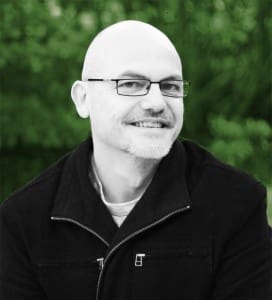 Tell us about yourself and how many books you have written.
I live in Sydney, Australia in an apartment my partner named 'Sabrina'. This is not too unusual. We've had a vacuum cleaner named Zsa Zsa and various cars named, Darko, Dillon and Dallas.
We also have a passion for community media, producing a weekly music and talk show called 'The Rhythm Divine' for Koori Radio. Our show has been on air since 2004, originally on Saturday evenings but moving to Fridays in 2012 (https://www.facebook.com/pages/The-Rhythm-Divine/267773806939)
At the moment I'm still working on my second book, but my first is out through Cambridge Press US (http://www.cambridgepress.us/drama_queens.html). It's called 'Drama Queens with Love Scenes' and was originally self-published for three months before my new publisher asked for three months of rewrites.
What is the name of your latest book and what inspired it?
'Drama Queens with Love Scenes'
About ten years ago I started writing a story about actors in the Afterlife, putting on plays that mirrored situations that they left unresolved in real life. Back then I called it 'Staging Life' and was probably inspired by programs like 'Six Feet Under' at the time.
But after my first assessment I changed the title (on my assessor's advice) as well as the plot line.
There are still themes of unfinished business, but it turned into a comic tale of lost romance and self-growth. Or as I call it 'a fun tale of desire and dead people'.
Do you have any unusual writing habits?
When I wrote the first novel, I burned an orange scented candle. Someone told me it was good for freeing up the imagination. I'll let my readers judge whether it was successful or not.
What authors, or books have influenced you?
There are books I've loved such as '1984' by George Orwell or some of Patricia Highsmith's Mr Ripley series. But as for influences, I'd say Jonathan Tropper and Joe Keenan.
My assessor put me on to Joe Keenan after my first draft, because the main character in his three novels to date is sometimes inappropriate. She wanted me to 'turn up the 'tude' on my main character as well. If you haven't read his novels (but love the his writing on the third season of Desperate Housewives), do yourself a favour and read them. They're pure magic.
My other influence is Jonathan Tropper. He usually writes in first person with main characters who deal with unrequited love and grieving. But his style is comedic with very honest observations about the human condition.
What are you working on now?
At the moment I'm working on 'Drama Queens with Adult Themes'.
Eventually I'll finish 'Drama Queens and Devilish Schemes' of which several chapters have been written and there's plenty of notes written down.
What is your best method or website when it comes to promoting your books?
I'm still learning about promotion, even though I've done plenty of it.
My website is http://kevinklehr.com – Take a look and offer suggestions for promoting.
It also helps to have the time to promote and reach people personally (not spamming them). But real life can get in the way. Still trying to balance both.
Do you have any advice for new authors?
Something odd happens to me when I leave my laptop during a writing day. I'll go and hang out the laundry or make lunch, and my head will fill with new plot twists or great dialogue.
Don't ask me why, but leaving my writing momentarily puts me in a different mindset, allowing other ideas to surface.
What is the best advice you have ever heard?
When you think your manuscript is ready to send out to publishers, put it away for three months.
After three months, print it out in a different font and read it somewhere you wouldn't normally read it (at the beach, a park etc)
You will see instantly what works and what needs to be fixed. I can't stress this enough.
What are you reading now?
'How Fiction Works' by James Wood.
Next I want to read 'Adventures in Correspondantland' by Nick Bryant which I picked up for two dollars at a book sale. My partner who isn't really a reader, couldn't put it down. That's a sign of a good book.
I also have to finish Jonathan Tropper's 'One Last Thing Before I Go'.
What's next for you as a writer?
I'm up to the final chapters of my second novel (which will have to be reviewed by me later down the track before I send it out)
I also have to finish a short story about Guy the Angel, of which the first part is free from my website – http://kevinklehr.com/free-stuff/
What is your favorite book of all time?
'Jasper Jones' by Clive Silvey.
Author Websites and Profiles
Kevin Klehr Website
Kevin Klehr Amazon Profile
Kevin Klehr's Social Media Links
Goodreads Profile
Facebook Profile
Twitter Account