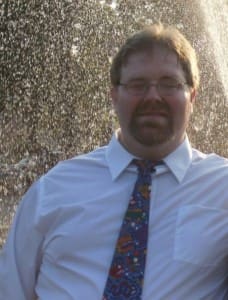 Tell us about yourself and how many books you have written.
I'm an author of Christian fiction, living in the St. Louis area. I've written four books, who of which are now out of print.
What is the name of your latest book and what inspired it?
My latest book is INVASION OF THE NINJA. It's inspired by the old 80s ninja movies that I watched when I was younger.
Do you have any unusual writing habits?
I tend to work late into the night when I should really be sleeping. LOL. Seriously, I don't write everyday, like most authors say that we should. I'll start on a project and just work on it until it's finished.
What authors, or books have influenced you?
I would say that Frank Perretti and RA Salvatore have had the most individual influence on me. As of late, I've been reading more indie fiction, like AP Fuchs and David L. Kilpatrick.
What are you working on now?
As INVASION OF THE NINJA prepares for its "official" launch date of April 22, I am beginning to plot its sequel, Klandestine Maneuvers.
What is your best method or website when it comes to promoting your books?
I've been blogging more at http://jeffreyallendavis.wordpress.com.
Do you have any advice for new authors?
Just keep following your dreams.
What is the best advice you have ever heard?
We don't really know if we're "good" until we have strangers reading and reviewing our work.
What are you reading now?
"Identity" by Ted Dekker.
What's next for you as a writer?
INVASION OF THE NINJA and KLANDESTINE MANEUVERS are rewrites of previously published works from several years ago. Book Three of the series, tentatively titled GATEWAY TO THERA, will be next. I plan a series of around nine books, along with a few unrelated projects.
What is your favorite book of all time?
The Bible, of course. I prefer the ESV.
Author Websites and Profiles
Jeffrey Davis Website
Jeffrey Davis Amazon Profile
Jeffrey Davis Author Profile Other Bookseller
Jeffrey Davis's Social Media Links
Facebook Profile
Twitter Account