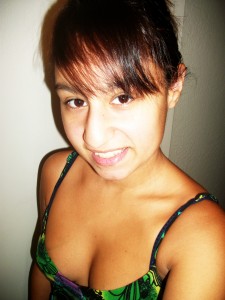 Tell us about yourself and how many books you have written.
I'm Jessica, the nap time novelist. While my son snoozes from 1:30 to 3:00 I jot down as many lines as I can, sprinting towards the goal of completing my novel. My first published book, The Deceiver, will be out this December. Of course, my year and a half old doesn't care. He tends to take my phone away from me if he thinks I'm even close to writing when we should be building lego cars.
What is the name of your latest book and what inspired it?
My latest book is The Deceiver.
The idea started out harmlessly back in 2008. I was joining the army at the time and my recruiter told me that I was going to have to go to MEPS to do my testing and physical. He told me to be careful. He said that sometimes they will leave a group of recruits in a room alone together and a mole – someone designed specifically to ferret out those who are lying or purposely omitting truths – will attempt to get us to reveal things we might be hiding. The person would be our own age, dressed just like us, in every way he or she would be just another recruit, but they wouldn't be there to join they army. They would be there to catch us at our weakest, most nervous point.
I thought the idea was brilliant. Within days the idea of a militaristic deceiver popped into my head. As time passed it began to change. Once it was a love story between a woman and the man she deceived. Once there was a secret government within the government. Slowly it morphed, bit by bit, becoming this science fiction / dystopian novel set on three planets terraformed after the destruction of Earth.
My own experience with postpartum depression and the doctor who doled pills out to me without even counseling me on how to get better was where the idea for the Triad Of Colors came from. Suddenly The Deceiver was about a government who controlled its members through three beautifully bright, addictive pills that would turn them into the perfect citizen. People were monitored through tattoos given to them at birth, technology planted just beneath the skin that would keep the LI Coalition aware of every person's thoughts and emotions.
I've just run with it since then. It's become an amazing piece of work that I'm proud to be a part of. I say it that way because some days it feels like the characters have a story to tell and I'm their mouthpiece. Some chapters have written themselves without any help from me. One minute I had titled it Chapter 6 and the next it was done and I couldn't remember putting any thought into it at all.
Do you have any unusual writing habits?
I go through musical phases. At one point I couldn't write if I wasn't listening to Frank Sinatra or Dean Martin. Another phase had me listening to The Godfather theme song on repeat. But other than that no. Nothing strange here.
What authors, or books have influenced you?
J.K. Rowling's Harry Potter was one of my biggest influences. My novel has zero to do with magic or wizards, but the series itself had made me feel so much. It was what got me through high school. It helped me through the longest nights of my life. I could just dive into those novels and get away. I wanted to make someone feel that way. I wanted someone to say, "I need to read Jessica Keefe's book. It will make everything better." Because that's what Harry Potter did for me.
Philippa Gregory is a historical fiction writer and, again, one of my biggest influences. She opened of my eyes to an entire world that I never knew existed. Through her words I was transported to another time period. I could see the beautiful dresses of Anne Boleyn, the piggy eyes of King Henry VIII during the end of his reign, the poor fate of young Elizabeth when Mary Tudor came to the throne. She made me want to be a better writer. Her descriptions could make the wheels of my mind churn for days over a historical figure I didn't even know existed. I hope that I can be even half the writer that she is.
What are you working on now?
I'm still working on The Deceiver, which is set to be published this December. A few days ago the ending came to me. It surprised me, too, because I know that it wasn't the direction I'd been planning. But it left the door open to a sequel, which I desperately wanted. I love to follow characters over time and through more than one adventure. I wanted my main characters, Elia and Colton, to be two people that others wanted to see together again in the future.
What is your best method or website when it comes to promoting your books?
Facebook and GoodReads have been invaluable.
Facebook is where I give out excerpts of my book and have friends beta read and edit. My page is going strong after its first month and a half of existence and I hope that by December I will have cultivated a nice little fanbase of people interested in reading The Deceiver.
GoodReads is great for helping promote your book among other authors as well as find tools to help you edit, finish, design a cover, publish, etc. I just recently joined the group 'GoodReads Authors/Readers' and the people there are amazing. They've liked my Facebook page and helped me get it out to other people as well as put my book on their 'to read' shelves, sharing it with both their friends and fans.
Do you have any advice for new authors?
Whatever your idea is, go for it. Go for it and don't look back. If you have a day job, keep it, but write during every spare minute you have. J.K. Rowling didn't become successful sitting on her duff. Don't be afraid to share with your friends and family what you're doing. If you're self-publishing, give yourself a deadline and tell everyone about that deadline. You will be motivated to finish on time just so you don't look like a fool.
And always, always believe in yourself. Never underrate your efforts. Never talk down about yourself.
What is the best advice you have ever heard?
I actually saw it on a meme, but it made me giggle and I felt better about the possible flaws in my novel that I would need to fix later on.
"Make up stuff that didn't happen. Imagine lies, then write them down. That is literally all authors do."
What are you reading now?
I'm in the middle of three highly entertaining, extremely different from one another, books:
Philippa Gregory – The Other Queen
Bunmi Laditan – The Honest Toddler: A Child's Guide to Parenting
Lauren Oliver – Before I Fall
I've got laughter, I've got drama, I've got historical accuracy. It's a beautiful pairing.
What's next for you as a writer?
Getting a movie deal.
Just kidding!
What's next for me is what's next for any writer: more writing. The Deceiver already has a sequel that I've begun to plot out and I've thought about dabbling in the genre of erotica, though I might be more of a reader in that area than a writer. Either way I hope to write more books, explore the world, and raise my beautiful son up to know that his mommy followed her dreams and so can he.
What is your favorite book of all time?
Philippa Gregory's The Other Boleyn Girl.
I read this in February 2008 for the first time. It blew my mind. I have read it more than a dozen times since and in 2010 an ex-boyfriend actually gave me a paperback copy of my very own for Valentine's Day. I don't advocate keeping things from a prior relationship, especially now that I'm married, but that book inspired me in so many ways. I will never stop reading it.
Author Websites and Profiles
Jessica Keefe Website
Jessica Keefe's Social Media Links
Goodreads Profile
Facebook Profile
Twitter Account
Pinterest Account