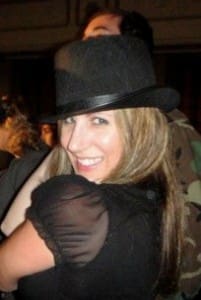 Tell us about yourself and how many books you have written.
I was born and raised in Northern California. I did some acting in Los Angeles for a time. After that I lived and traveled abroad for over 6 years. During my time abroad I fell in love with Design and Architecture. That brought me back to San Francisco where I got my degree in Interior Design. Now, I work by day as an Interior/Set Designer and by night a writer. During those years I never stopped writing. It took me until recently to really realize that is was what I want to do with my life. It's my true passion. When I'm not writing I'm with friends, hiking, going to concerts, and just enjoying San Francisco.
What is the name of your latest book and what inspired it?
My Book is called Darkness Of Light, it is a NA/mature YA paranormal romance. Fantasy has always been my preferred genre. I was reading three to four fantasy books a week for a while. I was completely addicted. In between the ones that left me empty and lacking to the ones that had me in tears (because their next book wouldn't be out for another year), my own characters and story kept popping up. I've always loved to write and did a lot on my own, but this was different. They started "haunting" me. Finally I just had to get them out so they'd shut up!
Do you have any unusual writing habits?
Besides an IV of caffeine hooked up to my vein? I don't have any particular unusal writing habit. The only thing, if I need to be serious about writing, is I need to leave the house and go to a café. As much as I love staying in my flannel pj bottoms, there are too many distractions at home. I tend to find "sparkly" things everywhere but in what I should be concentrating on.
What authors, or books have influenced you?
I like so many for different reasons. I would have to say I really enjoy Karen Marie Moning, Ilona Andrews, Richelle Mead, Kelley Armstrong . . . The list could go on.
What are you working on now?
I just finished Book Two of the Darkness Series, Fire in the Darkness. It is being edited right now. Until it comes back to me for changes, I have started working on Book Three. There will be four in the series as of right now. If people really respond to them and want more. Who knows?
What is your best method or website when it comes to promoting your books?
Goodreads and Facebook.
Do you have any advice for new authors?
Seek therapy it's quicker and cheaper…
Kidding! My advice is, if you enjoy doing it for fun or want to do it as your job, don't give up. It is a LONG, grueling process. There is a lot of rejection and times you want to give up, but push through and keep writing. You also have to learn that not every word you write is worth keeping. You have to get thick skin and know people's critiques are to better your book and you as a writer.
What is the best advice you have ever heard?
"Write drunk: edit sober." Ernest Hemingway.
What's next for you as a writer?
Continuing the Darkness Series. Have a few ideas for my next series, but concentrating on this first.
Author Websites and Profiles
Stacey Brown Website
Stacey Brown Amazon Profile
Stacey Brown Author Profile Other Bookseller
Stacey Brown's Social Media Links
Goodreads Profile
Facebook Profile
Twitter Account
Pinterest Account