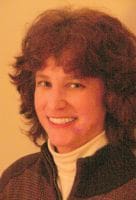 Tell us about yourself and how many books you have written.
I am from Scotch Plains, NJ where I learned at an early age to enjoy all that the night sky had to offer and often dreamt of its secrets. Having a mother who was an English teacher writing and reading just seemed a normal joy and although I have written all along, eventually the two collided: Science and Fiction.
My first book which is available now is Sanacion: The Black Hole Mission. Sanacion II: We Are The Aliens is due out this Fall. But don't look for the adventure to stop there. I am working on the third book now and the characters are telling me the want to continue!
What is the name of your latest book and what inspired it?
Sanacion II: We Are The Aliens is fun to read – for anyone! I keep re-reading it and love it! In the first book we followed mankind as they were forced to leave a dying Earth on three ships – the book follows just one. We get to know the characters and what they are made of and the two groups the military and the civilians. The second book picks up where the first left off. Now on the new planet Steve & Lenora spy some footprints, not human. Three sets of prints indicating something with six legs or four legs, two hands. The back four have toes that seem to be claw-like. From their discovery we find the new inhabitants to be separated by fear and in two groups of thought as to how to proceed on a world that bears the name of the ship, Sanacion.
Where all this was inspired might come across as odd, but I now completely understand what "they" mean when they speak of the muses. The characters took on a life of their own and while I investigated the science they took me on a wild adventure. The last three words of the first book fueled
Do you have any unusual writing habits?
The wall surrounding my writing area has large post-its covering every space where I have written the science or the things I want to be sure and cover laid out. Also at the end of the document I include my ideas. Sometimes the mind keeps going and I just can't keep writing so I include a summary of what comes next. It is very organized as when I write I can't have any questions or it won't just flow.
What authors, or books have influenced you?
On the literature side I have always loved and been somewhat influenced by T. S. Elliott however on the Science Fiction side I am influenced by the work of Arthur C. Clarke. The easy way he takes you into a world where everything makes sense with all of its innovation and the characters are complete people with strengths and faults and so is society.
What are you working on now?
Sanacion 3.4. I have a title in mind but now 3/4's through I think the scenes I am working on now might define it. I can't go into too much detail for fear of letting too much slide about Sanacion II, but the adventure continues across space, and some bonds formed in the second book are expanded on and some great surprises hinted at become realities.
Also I have been doing my presentation at Star Trek events and SciFi day's all around and have a convention coming up where I am a guest as are Amanda Tapping and the great William Shattner
What is your best method or website when it comes to promoting your books?
I have a web-site (http://sanaciontheblackholemission.blogspot.com/) where I give my upcoming events, but only I write about Science above the exosphere. Topics vary from "NASA & The 3-D Printer" to "Mars to join the internet" or "Dark Matter, a simple explanation & a simple theory" or talk about upcoming events in the night sky.
I also have a Facebook site: https://www.facebook.com/#!/pages/Sanacion-sanaci%C3%B3n/251502074922394
And if you see me at an event, come over a chat! I have free mission patches for Sanacion: The Black Hole Mission (they're great on a jacket or a hat!) or SAVE RUFUS bumper stickers for Sanacion II: We Are The Aliens – also free.
Do you have any advice for new authors?
People will say write every day and of course they are write, but make sure that sometimes you give yourself a block of time that is several hours long. It allows your writing to become something else and the muses to fully check in.
What is the best advice you have ever heard?
I had this professor at University of Maryland in a creative writing course that forced us to look hard at our writing and to be creative even in our expository writing. I had thought that was a just the facts type of writing and once I learned that the facts don't have to be boring it all fell into place.
What are you reading now?
I try not to read while I am writing, but two books that I was reading before this book were Arthur C Clarke's "3001 The Final Odyssey" and a book by Michael Jan Friedman which is the prequel to After Earth. I worked with him at several events and just knew it was good:I can't wait to finish it!
What's next for you as a writer?
To be honest I am really enjoying writing this whole series and so I want to just keep following what the characters are doing! I really enjoy getting out and being around people of a like mind whether giving my presentation or just having a signing. …When people ask you where do you want to be in five years, is it okay if you just want to continue doing the same thing?
There is a Biography I would like to write, someday on my father's life & career as it was really interesting. (My dad was well known in the music industry) I think I will know when the time comes.
What is your favorite book of all time?
Can I name two books? In addition to the real science books and other non-fiction, I love "Sunstorm" by Arthur C. Clarke but there is one book that holds such fond memories for me. When ever I was sick when I was young my mother used to read to me "The Five Little Peppers & How They Grew". My mother was very dramatic and as good books will this book and its characters came alive around me.
Author Websites and Profiles
Mary Louise Davie Website
Mary Louise Davie's Social Media Links
Goodreads Profile