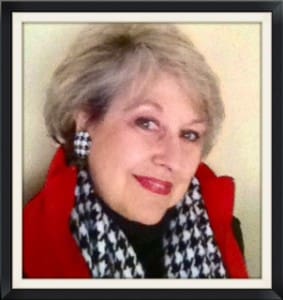 Tell us about yourself and how many books you have written.
This is my second book, but first work of fiction.
What is the name of your latest book and what inspired it?
YOUR GIFT TO ME was inspired by mulitiple deaths of family and close friends–all three occured within two days time. I incorporated my background as an Air Force spouse of thirty years and my experience as a former freelance columnisit for Stars and Stripes newspaper in Europe.
Do you have any unusual writing habits?
I must have music to set the mood for various scenes in fiction; in non-fiction, I prefer silence.
What authors, or books have influenced you?
The authors who influenced YOUR GIFT TO ME were (the late) Shelby Foote, Rick Bragg, W.E.B. Griffin, and Rebecca Wells (to whom I'm distantly related).
What are you working on now?
My primary mission is promoting YOUR GIFT TO ME throughout the Deep South. I also write book reviews and other non-fiction feature articles for newspapers and magazines.
What is your best method or website when it comes to promoting your books?
Our website is www.YourGiftToMe.net but we also have a very active Facebook page: www.facebook.com/YourGiftToMe.
Do you have any advice for new authors?
Study the craft of writing. Find a writing group, go to conferences, go to seminars where published authors speak on their experiences. If you ever get an opportunity to have line edits done on your manuscript–do it. Don't be afraid your writing isn't good enough. The only way it will improve is from professional feedback. When you have finished your manuscript–or think you have–perfect it once more, and hire a professional editor
What is the best advice you have ever heard?
After the manuscript has been edited, do not suffer from the dreaded fear of submission!
What are you reading now?
I'm reading Ann Hood's novel, "The Obituary Writer."
What's next for you as a writer?
If there is a third book, it will most likely be another work of historical non-fiction.
What is your favorite book of all time?
My all-time favorite book is a stunning contemporary memoir, "In the Sanctuary of Outcasts" by Neil White.
Author Websites and Profiles
Bonnie Bartel Latino Website
Bonnie Bartel Latino Amazon Profile
Bonnie Bartel Latino's Social Media Links
Facebook Profile
Twitter Account