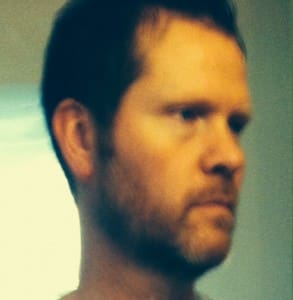 Tell us about yourself and how many books you have written.
I have been writing all of my life as a way to capture the many experiences and relationships I have known in my lifetime into the worlds of my stories. In 2013, I released independently 'The Grand Lady of Springs Valley' and my second work, "Sovereign of the Seas' in 2014. Since then I have grown a smart and dedicated readership that I connect with regularly on Facebook and through my website.
What is the name of your latest book and what inspired it?
My latest book is called 'Sovereign of the Seas' and it was inspired by people, places, and events that have been a part of my life. It was borne out of my own quest for answers related to the human condition and our relationship with the divine.
Do you have any unusual writing habits?
I am a horribly undisciplined writer as I can never force myself to write. I write when I feel creative and avoid it when I don't. I usually find editing my own work helps break through those monents when creativity is lacking.
What authors, or books have influenced you?
I would not say any book or authors have influenced me. I am more influenced by cinema and music in terms of the type of atmosphere I like to create in my books. As far as authors go I do like W. Somerset Maugham, Carson McCullers, and James Hilton to name a few.
What are you working on now?
I am working on the first installment of a quirky detective series right now. I hope it will be finished in 2015. But of course I may switch to something completely different by then, who knows? I have several projects started right now.
What is your best method or website when it comes to promoting your books?
Really word of mouth through free e-book giveaways and sites like awesomegang where you can cannect with new, intelligent readers, and by keeping active in your social media. I really like intercting with my readers. I'm not too good at Twitter as I feel like if I had anything clever to say it should go in my book, not in a tweet. (But I do try.)
Do you have any advice for new authors?
Don't ever be discouraged, no matter how many rejections or criticisms you get. Stay true to yourself when writing, don't try to be someone else, always write from your own heart. Look in your own life for story inspirations, you will find them, and never forget that selling a book should not be your motivation for writing it. Write it because you have a story to tell and a reason for telling it.
What is the best advice you have ever heard?
Go to bed.
What are you reading now?
My own work actually since I am currntly writing and I have to do lot of revising, re-writing, etc. So not a lot of time left for reading anyone else.
What's next for you as a writer?
Hopefully many more books to come. I'm not sure I want to share everything I write though, some I just write for my own enjoyment.
If you were going to be stranded on a desert island and allowed to take 3 or 4 books with you what books would you bring?
Some kind of survival guide, an atlas, an inflatable book of some sort, and a language translator.
Author Websites and Profiles
Stanley Laine Website
Stanley Laine Amazon Profile
Stanley Laine's Social Media Links
Goodreads Profile
Facebook Profile
Twitter Account