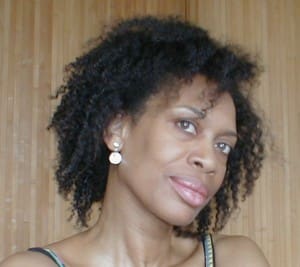 Tell us about yourself and how many books you have written.
I'm a singer-songwriter and a vocal coach from West London. I'm married with two sons. I released my second album in September 2013 and I will be releasing a single soon too.
Writing is relatively new for me but I've come to love it as much as I love my music. In fact I'm in the middle of writing my second novel and loving every minute of it.
What is the name of your latest book and what inspired it?
My latest book is called 'Holding Paradise'. I would say it was inspired by the stories my mother told me about her life in the Caribbean and what life was like for them when they first came to London. There were a lot of ups and downs and it was not easy for them. The idea for a female character created a spark in my mind and I invented a lot of obstacles for her to overcome or try to cope with. I tried to contrast her life with a second character from London who had quite different problems of her own to deal with.
Do you have any unusual writing habits?
Not unusual as such but I do like to write in different rooms in my flat. I don't know why it is. Sometimes I'll write in my office, sometimes it just feels right to write in bed. I write in front of the television and I've even brought my laptop into the kitchen. I haven't tried the bathroom – maybe for obvious reasons. Yes, I don't want to get shampoo in the laptop.
What authors, or books have influenced you?
I'm influenced by authors whose styles and genres are very different from mine. They influence me because they all really know how to tell a story and transport you to a different world with great effect. My favourites are Gabriel Garcia Marquez, Maya Angelou and Alice Walker.
What are you working on now?
Right now I'm half way through novel number two. It's working title is 'When Skies are Grey'. It's about a woman with a secret. It's brimming with lies, jazz music and an unlikely love triangle.
What is your best method or website when it comes to promoting your books?
Well they say there's nothing better than word of mouth so I've tried to get my friends and family to act as my megaphone to shout about Holding Paradise to everyone they know. But the truth is, this is my first book so I don't have a tried and tested method. I'd love to know the secret of some authors' success stories.
Do you have any advice for new authors?
I would say to write the story you want to write and don't try to follow trends. Readers will know when a writer is faking it and they also know when you clearly believe in what you write.
What is the best advice you have ever heard?
My best piece of advice came from writer Stephen King in his book called 'On Writing'. It's actually a memoir and a very interesting read. In it he tells writers to write their first draft with the office door closed. Meaning keep your head down and don't discuss your book until you really know what you're trying to say. Get it finished. He goes on to say write the subsequent drafts with the office door open. In other words, this is the time to take advice, have people read your book and give you feedback. It's amazing the things you don't spot when left to your own devices!
What are you reading now?
I'm reading a book of poems by a young writer called Warsan Shire. Very inspiring for one so young and I'm not really a fan of poetry.
What's next for you as a writer?
Well I'm hoping to finish writing the second novel this year and I will then try to find an agent. It's a tough road to take on your own. I'm not the best at promoting myself and could do with the support and guidance of an expert on my side.
If you were going to be stranded on a desert island and allowed to take 3 or 4 books with you what books would you bring?
I think it would have to be Maya Angelou's autobiography which is a bit of a cheat as that is actually six books. But that is such a difficult question to answer, I've got too many favourites. I think I might have to smuggle a couple of others I've just remembered – sorry I'd need Like Water for Chocolate by Laura Esquivel and Harper Lee's To Kill A Mockingbird. Wait – I can bring chocolate too, right?
Author Websites and Profiles
Fran Clark Website
Fran Clark Amazon Profile
Fran Clark's Social Media Links
Goodreads Profile
Facebook Profile
Twitter Account