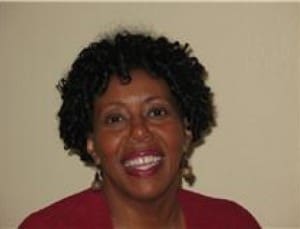 Tell us about yourself and how many books you have written.
Professional storyteller and author, I currently live in Costa Rica. A story, "White Water" from my first book, AS THE BUTTERBEANS BOIL is included in Chicken Soup for the African American Soul. Another story from the book appears in Gumbo for the Soul. My second book, HONEYMOON IN ABU DHABI chronicles my courtship on eHarmony, marriage and move to the oil rich United Arab Emirates. My newest work THE NOT FOR BEDTIME STORYBOOK provides thrills and chills for the reader brave enough answer the challenge! Thirteen tales of the macabre pose questions whose answers can only be found in the realm of the Supernatural.
What is the name of your latest book and what inspired it?
THE NOT FOR BEDTIME STORYBOOK was inspired by my love of all things bizarre! Werewolves, poltergeists and hauntings have always peeked my interest and all thirteen stories provide a healthy smathering of devilish doings and ghastly goings on. I wanted to provide an easy, fun read for all ages.
Do you have any unusual writing habits?
I've become quite fond of writing with the symphony of Circadas as background music ! Their high pitched screetch is akin to the sound of nails on a blackboard! I also feel quite creative during the sometimes daily down pours of the rainy season.
What authors, or books have influenced you?
I Know Why the Caged Bird Sings -Maya Angelou's classic memoir always conjures up memories of my own childhood.
The Color Purple- Alice Walker's characters touched many personal nerves.
Conversations with God- This bestseller by Neale Donal Walsch changed my life.
What are you working on now?
Pensioners in Paradise-The Perpetual Weekenders- Two mature lovebirds enjoy retirement in Costa Rica! Full of discovery, adventure and laughter! "What day is it? Might be Monday. Nah! Feels like Saturday. I think you said that yesterday. Yesterday felt like Saturday. Then it's official. Our week has seven Saturdays which gives us plenty of time to enjoy the people, sights and sounds! Pura Vida!
What is your best method or website when it comes to promoting your books?
I created an Author Page on Facebook and that seems to be an effective tool. There are so many book groups and clubs and I'm discovering networking is the most effective tool for marketing.
Do you have any advice for new authors?
Allow yourself to put as much time into your writing as you would put into working on a job for someone else.
What is the best advice you have ever heard?
Singer/Songwriter Dolly Parton remarked that she writes something everyday. She admitted that she doesn't always like what she writes, but keeps her daily commitment. Like any other skill, the more you work at it, the better you get. I'm enjoying being a member of Writers Abroad, an online group of expat writers. There are exercises and challenges that stimulate my thought processes.
What are you reading now?
Read Super Fast by A.K. Jennings and Lucas Morea.
What's next for you as a writer?
I'm considering writing a musical version of my first book, AS THE BUTTERBEANS BOIL. I've dreamed of tackling the task and finally feel I'm ready for the challenge.
What is your favorite book of all time?
I'd have to give that nod to The Color Purple.
Author Websites and Profiles
Jayme Wills Website
Jayme Wills Amazon Profile
Jayme Wills's Social Media Links
Goodreads Profile
Facebook Profile
Twitter Account