* Editors Note: This is a guest post by Rosemary McCracken Author of the book "Safe Harbor"
If you've completed your first manuscript and are starting down the road to publication, take a look at contests for unpublished authors that you are eligible to enter. These are golden opportunities. The cash prizes are usually small, but winning and short-listed entries are often published in a magazine or an anthology. That will launch a newbie writer into print and provide "publications" to list in query letters and on your website. Two of my short stories were published in literary magazines when they were shortlisted in writing contests several years ago.
I now write crime fiction, and this genre has a number of contest opportunities. Some, such as the Minotaur Books/Mystery Writers First Crime Novel Competition for unpublished traditional mystery novels, have big stakes. Writers of any nationality who have never had a novel published – and who write in English – can enter, and St. Martin's Minotaur will publish the winning manuscript. Submissions for the 2013 contest had to be in by Dec. 13, 2012, but check out the link next fall.
Britain's Crime Writers' Association is gearing up for another round of the Debut Dagger competition, its annual search for the best unpublished English-language crime fiction novel. This fabulous contest closes on Feb. 2, so crime fiction writers from anywhere in the world who haven't had a novel published still have a few weeks to submit the first 3,000 words of their manuscripts. Check out the CWA's website for details on how to enter.
Winning the Debut Dagger doesn't guarantee publication, but the contest's organizers send out the shortlisted titles to any agents and editors who want a look at them. And writers have seen some amazing successes as a result. One of them was Louise Penny, the New York Times bestselling author of the Inspector Armand Gamache series. She rose to fame after Still Life was "highly commended" by the Debut Dagger judges (meaning it took second place) in the 2004 event.
Just getting judges' attention can be the fuel writers need to spur them on. Shortlisting in Crime Writers of Canada's inaugural Arthur Ellis Award for Best Unpublished First Crime Novel in 2007 did that for me. I didn't win the top prize, but the fact that I was a finalist told me there were people out there who liked my work. That's a big boost for an unpublished writer and it kept me going. And shortlisted authors can also mention being a finalist in letters, on their websites and in promotional material.
Some contests – not all – provide feedback from the judges, which is another great opportunity. You may not win the award, but you'll probably get some helpful advice.
Romance Writers of America holds an annual contest for unpublished romance writers. Golden Heart Award winners in seven categories (contemporary series romance, contemporary single-title romance, historical romance, inspirational romance, paranormal romance, romantic suspense gain and young adult romance) gain exposure that often results in selling their manuscripts. The deadline of the 2013 contest was Jan. 2, but check out the RWA's Golden Heart page when the contest reopens next fall.
It goes without saying that published authors should enter their works in any contests they can. Some competitions won't accept self-published works, but there are now contests that recognize excellence in independent publishing. One of them is the Independent Publisher Book Awards, also known as the IPPY Awards. This year's deadline is March 15, and there are 75 categories to enter, including fitness and recreation, self-help, parenting, finance and the usual fiction categories. Click here to find out how to enter.
The Readers Favorite Awards are another opportunity to have your published and unpublished works recognized. The contest receives submissions from independent authors, small presses and large publishers, and there are 100 categories in which to enter your work this year. The deadline is May 1; find out the contest details here.
Don't turn your back on local contests. The city where you live and your local newspaper may hold book contests. Some awards will include cash prizes; even better, winning or shortlisting will bring you recognition and sales.
Be wary, however, of contests that promise instant publication and big awards, and those that ask for large entry fees. Fees should cover the cost of sending your material out to judges
and small honorariums.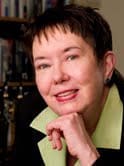 Rosemary McCracken is a fiction writer and freelance journalist who lives in Toronto, Canada. Her first mystery novel, Safe Harbor, was shortlisted for Britain's Debut Dagger in 2010.
It opens when a frightened woman barges into financial advisor Pat Tierney's office with a shocking request: "Look after my boy; he's your late husband's son." The next day the woman is murdered and police say her seven-year-old child may be the killer's next target.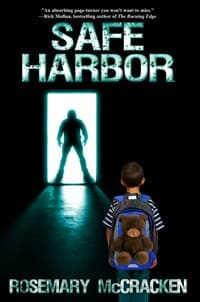 Safe Harbor was published by Imajin Books this spring, and is available as an ebook and a paperback on Amazon.com; also as a paperback on Amazon.ca and Barnes & Noble. Visit Rosemary on her website and her blog.