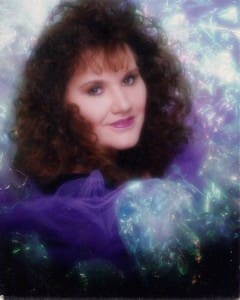 Tell us about yourself and how many books you have written.
My name is Roxanna Rose and I am a California native with a deep connection to my Ulster heritage. Fascinated by myths and legends from cultures around the world, I enjoy creating young adult, fantasy & paranormal novels steeped in their mysteries. "Desires (A Legacy Novel)" is my first published book. Reading is one of my favorite hobbies and my home library has far exceeded its shelf capacity. I am a lover of nature and keep my home a safe haven for my "other species neighbors." Living in the country has allowed me to keep the land a pesticide free "safe zone." They seem to know this because during the last dove hunting season I had approx. 40 doves sitting on the ground in my backyard (I live on 17 acres) and they stayed there until the season was over. I divide most of my time between my writing, my career as a veterinary technician and wildlife rehabilitator, and socializing feral cats.
What is the name of your latest book and what inspired it?
My current work is called Desires (A Legacy Novel) and it is based on Celtic legends. My cover art is by fantasy artist Julie Fain and the interior Celtic artwork is by Celtic artist Jen Delyth. My love of storytelling based on Myths & Legends has inspired the writing of nearly all of my books. When I read the legends full stories begin to form in my mind.
You can find out more about me and my book and links to all the various reviews, as well as, any other sites with which I am associated at my website:
http://www.take2creativestorywriters.com
Do you have any unusual writing habits?
Since my best writing is done when the weather is stormy, but I live in sunny California I have to trick my imagination. I darken the room, put a fireplace DVD on my office TV, and I put a rain storm CD in my computer. Instant winter, even when the temperature is 100 degrees outside. Add a Starbucks latte and I am in full on imagination mode.
What authors, or books have influenced you?
I have been influenced by so many writers. Here is just a short list:
Jeaniene Frost Sherrilyn Kenyon
Maria V. Snyder Nalini Singh
Melissa Marr Becca Fitzpatrick
P.C. & Kristin Cast Veronica Roth
Gillian Summers Lynsay Sands
Richelle Mead Cassandra Clare
Kami Garcia Margaret Stohl
What are you working on now?
I am currently working on "Malevolence (A Legacy Novel), which is the second book in the series. The final book in that series will be Sacrifices (A Legacy Novel), although there may be a couple of novellas thrown in because readers are asking for them. I am also working on a fantasy titled "She Who Watches" that is based off of a Native American legend from the Pacific Northwest.
What is your best method or website when it comes to promoting your books?
I have had a lot of success with Goodreads and my own personal website is really starting to take off, as well.
Do you have any advice for new authors?
Never stop writing! If it is truly in your blood you really won't be able to stop yourself.
What is the best advice you have ever heard?
Never stop writing! If it is truly in your blood you really won't be able to stop yourself. (I believe in recycling.)
What are you reading now?
I am currently read "Beautiful Darkness" by Kami Garcia and Margaret Stohl. I can't believe it took me so long to find out about these books, they are fantastic.
What's next for you as a writer?
This year it is all about the writing, but by next year I plan to be on the road doing promotions, conventions, and book fairs.
What is your favorite book of all time?
I can't possibly answer this question because if I did it would mean I was…dead. Since I am obviously still alive (at least I was the last time I looked in the mirror) the "of all time" hasn't come yet. I still have plenty of time to read a lot more books. Ask me this question again later, you know…when I'm dead.
Author Websites and Profiles
Roxanna Rose Website
Roxanna Rose Amazon Profile
Roxanna Rose Barnes and Noble
Roxanna Rose's Social Media Links
Goodreads Profile
Facebook Profile
Twitter Account
Pinterest Account