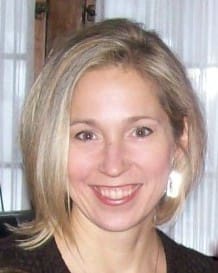 Tell us about yourself and how many books you have written.
The Green Line is my first completed novel and it took me nearly a decade to get it from idea to publication.
I have spent a lifetime searching out creative outlets. I started as a dancer, but life as a struggling artist gets exhausting and I was starting to feel OLD at 24, so I began investigating re-entry into the mainstream. That's when I decided to try law school. I always loved writing and school and though I wasn't sure I would enjoy being a lawyer, I thought it would be fascinating and I just hoped that I'd figure out my path as I went along. After school I joined a litigation group at a major Chicago firm. It wasn't a great fit though and I headed next to an Intellectual Property firm. That was a better fit but as I began having kids, the pull to get out became stronger. I had spent years drafting story ideas on my way to work and fantasizing about writing a book. Toddlers who needed me created the perfect excuse to make my exit. Working on this first book, THE GREEN LINE, allowed me to keep my mind focused on something both intellectual and creative. It's lead me in a whole new direction and I feel like I've finally found my niche.
What is the name of your latest book and what inspired it?
The Green Line is a legal thriller (or suspense thriller or mystery-thriller, according to some reviewers) that is set in Chicago in 2004 at the height of the economic boom and during a time when Chicago was known nationally as the "murder capital", having reached 600 murders in 2003. The story was inspired by my own experiences in firm life, my sometimes frightening experiences on Chicago's public transportation, and my research into a disturbing yet legal maneuver that is widely used in the "war on drugs."
Do you have any unusual writing habits?
I don't know if it's unusual, but my writing location varies widely from day to day. Sometimes I'm at the library, sometimes in bed, in the kitchen, outside. And when things are going well, I tend to pace a lot!
What authors, or books have influenced you?
When I began writing I knew that I was aiming at a commercially accessible book that would be plot driven and fast-paced. I'm a big movie buff, I love action movies, and I wanted a story that was very visual. I read Grisham's The Firm twenty plus years ago, and it was one of those books that I didn't want to put down because there was such tension. I knew I wanted to do that. I also read a lot of Michael Crichton in my twenties and his too were very suspenseful, but they also taught me about things that I knew nothing about–like genetics or environmental science, etc. I really hope that The Green Line also succeeds in bringing more widespread awareness to a legal issue in the same way.
What are you working on now?
The response to The Green Line both before and after publication has made me realize that my focus should be on a sequel of sorts. There are characters here I'd like to play with more and I created openings for things to continue into another book.
What is your best method or website when it comes to promoting your books?
It's really too soon for me to tell. I think the most helpful strategies I've used so far were to get professional reviews before publication and to have a real launch date that's publicized.
Do you have any advice for new authors?
Do a lot of peer review and critique of work before putting it out there. Try to get an agent and a publisher before going the indie route. Even if you don't succeed in landing a rep or a deal, you will learn a lot about the industry and potentially a lot about your work.
What is the best advice you have ever heard?
Just keep writing. This is not easy especially when we're writing a first, because we look for external validation that we have some talent before pressing forward. And then when it's out in the world, there's such pressure to focus on sales and marketing. It's not an easy balance, but I'm trying!
What are you reading now?
I'm reading Midwives–which is good. I've also downloaded several free ebooks lately, so there's a big backlog. And I'm rereading a few books on the middle east, in particular The Reluctant Fundamentalist, because my next story focuses on a Pakistani and so I'm in research mode, gathering information about the culture. I also saw that the movie is coming out, which made me want to re-read it. Like I said, I love the movies!
What's next for you as a writer?
I'm doing a few book signings this summer around Chicago and I'm doing several book club meetings–both locally and via Skpe. I think that will be a lot of fun. And beyond trying to do something nearly every day in my work toward marketing my book, I'm trying hard to nail down my structure and story for book two. I hope that I can complete a draft this year. That's not exactly a fast pace, but certainly better than the eight + years I spent on The Green Line!
What is your favorite book of all time?
It's very difficult to say because my memory is horrible. I can barely remember what I read last month, let alone a few years back. But Memoirs of a Geisha would be up there. I read that many years ago and I still remember that it was one of those books that I never wanted to end and I was sorry to say goodbye to the character.
Author Websites and Profiles
E.C. Diskin Website
E.C. Diskin Amazon Profile
E.C. Diskin's Social Media Links
Goodreads Profile
Facebook Profile
Twitter Account