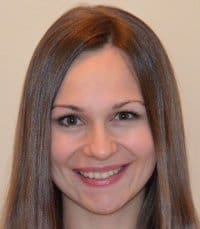 Tell us about yourself and how many books you have written.
Nicole Gulla was born and raised in the village of Yorkville just outside of Utica, New York. In 2002 she met the man who is now her husband and not long after she graduated from Whitesboro Senior High School, together they moved to Georgia and lived there for almost ten years. Just shortly after she had received a Bachelor of Science degree in Political Science from Troy University and while co-writing The Dance of the Ocean, Nicole and her family moved to Sacramento, California. In addition to being a writer, Nicole is an environmental and consumer rights activist who enjoys traveling, yoga, reading, drinking various blends of tea, dousing everything with Tabasco and spending time with her family and friends.​
Little known facts: "I put Tabasco sauce on pretty much everything I eat, my alarming hiccup pitch could give a person a heart-attack and If my skin touches cheap/uncoated metal it breaks out in hives on the spot."
What is the name of your latest book and what inspired it?
The Dance of the Ocean (The Scripter Trilogy,#2). My cousin-in-law and I began the series after being inspired by Twilight. We have many literary and musical artists that influenced the events in both books.
Backstory of how Melinda and I met as well as what inspired the Series:
The authors, Melinda and Nicole, met in 2005 when the two learned that Nicole's husband and Melinda were actually long lost cousins. Without knowing it, the cousins had been born and raised not far from each other in upstate New York and had moved to the state of Georgia at approximately the same time. On August 1, 2009, after having just finished reading the Twilight saga and with their level of creativity at an all time high, Melinda and Nicole began sharing ideas about what the ultimate romance novel might be like and by the end of the night, on a piece of purple construction paper, they had created a character list and the basic outline of the plot for this book. What began on that simple piece of purple construction paper became The Lure of The Moon, an Amazon best seller. A large part of The Dance of the Ocean was completed in Georgia then was written simultaneously in two time zones with Melinda living in Georgia and Nicole now living in California.
Do you have any unusual writing habits?
Co-writing a book is definitely unusual especially for a trilogy. Melinda Clark is on EST and I'm on PST so arranging a time to FaceTime and write scenes takes great planning!
What authors, or books have influenced you?
Jane Austen, Nicholas Sparks, Stephanie Meyer to name a few
What are you working on now?
Book #3 of The Scripter Trilogy.
What is your best method or website when it comes to promoting your books?
Website: http://www.thescriptertrilogy.com
Do you have any advice for new authors?
Don't let anyone stand in your way. You will face many obstacles, surround yourself with supportive friends and family.
What is the best advice you have ever heard?
Ignore internet trolls.
What are you reading now?
I started reading The Fault in Our Stars by John Green a couple days ago.
What's next for you as a writer?
After The Scripter Trilogy is complete, I plan to begin a sci-fi series and stand alone romance.
If you were going to be stranded on a desert island and allowed to take 3 or 4 books with you what books would you bring?
Pride and Prejudice, New Moon, and two Nicholas Sparks books…that might take a while to decide:-)
Author Websites and Profiles
Nicole Gulla Website
Nicole Gulla Amazon Profile
Nicole Gulla Author Profile on Smashwords
Nicole Gulla's Social Media Links
Goodreads Profile
Facebook Profile
Twitter Account
Pinterest Account